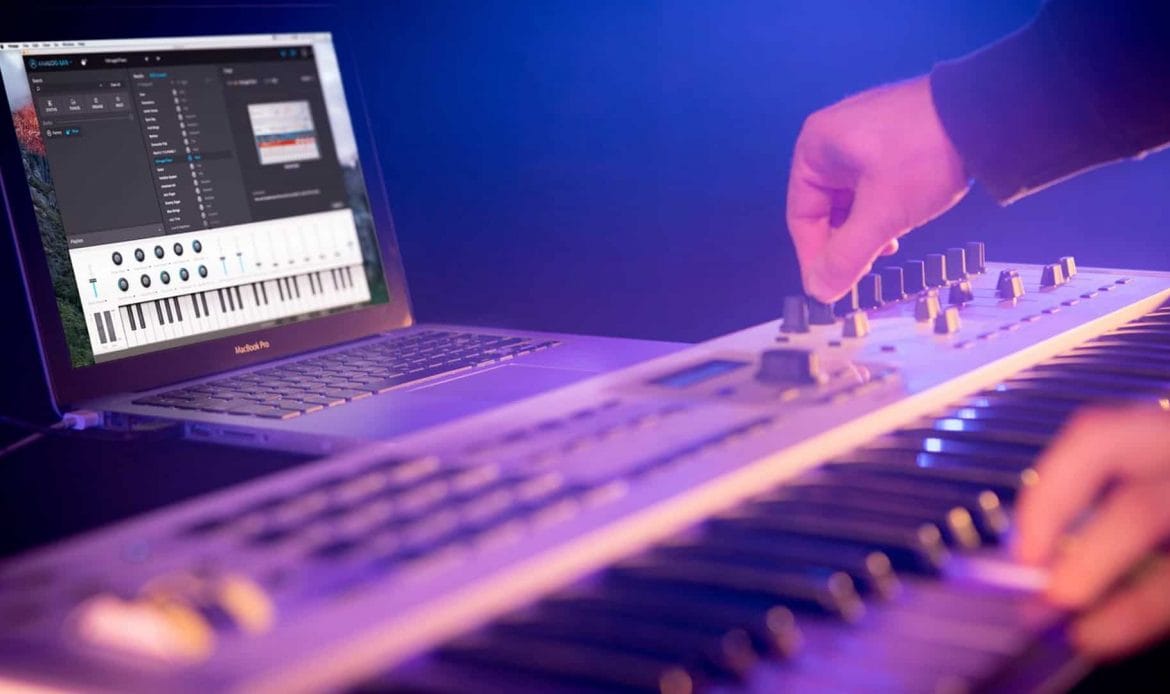 Arturia's keyboard set:
B-3 V2 v2.4.0 is an emulation of the legendary Hammond electromechanical organ created in 1935.
Clavinet V v1.8.0 – simulates an electric keyboard that put funk into many hits of the 70s. This vintage tool is unmistakable. No collection of keyboards will be complete without it. The sound of "Clav" is so epochal that most keyboards have a patch that tries to imitate it.
Farfisa V v1.8.0 – is an almost exact copy of the electronic organ Farfisa Compact Deluxe, which appeared on the music market in the mid-60s of the last century.
Mellotron V v1.4,0 – now with modifications never dreamed of in the 1960s and our precisely modeled reproduction will give your sound an updated vintage perfection.
Piano V2 v2.8.0 – offers the user two types of instruments: grand piano and piano. Nine virtual models are collected from them, from traditional to the most unusual.
Solina V2 v2.8.0 – reproduces all the features of the prototype, but also has many additions for a more detailed study of the reproduced sounds.
Stage-73 V v2.1.0 – gives you real authentic simulation of both instruments – Stage and Suitcase – the most popular electric pianos on the planet, equipped with unprecedented virtual mechanics controls, complemented by effects pedals and built-in classic amplifiers.
VOX Continental V2 v2.8.0 is the reincarnation of Arturia's vintage keyboard, which brings back the classic sound of the famous VOX Continental 300 organ. This classical organ has been used in numerous famous songs by the greatest bands of the 60s, 80s, 90s and more modern.
The Wurli V2 v2.8.0 is a surprisingly accurate physical model of the Arturia classic Wurlitzer 200A electric piano.