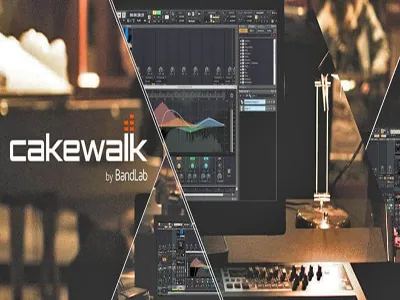 Overview of Cakewalk by BandLab: Cakewalk by BandLab, introduced in 2017, is a powerhouse in the world of Digital Audio Workstations (DAWs) and inherits the full feature set of SONAR Platinum.
Background:
BandLab Technologies acquired Cakewalk's intellectual property and assets from Gibson Brands.
The refurbished DAW includes all the essential premium features of SONAR Platinum.
Notable features include the Skylight user interface, configurable ProChannel modules, and a robust 64-bit audio engine.
BandLab – Studio Instruments Suite: Cakewalk by BandLab is akin to the Platinum version of SONAR, with certain third-party products and content bundles excluded. Existing users who have purchased third-party items and plugins can continue to use them.
BandLab – Studio Instruments Suite
–
DOWNLOAD
Notable Brands in the Users' Portfolio:
Rolling Stone
MONO (award-winning music lifestyle products company)
Swee Lee (Asia's largest online musical instrument distributor and pro-audio brands)