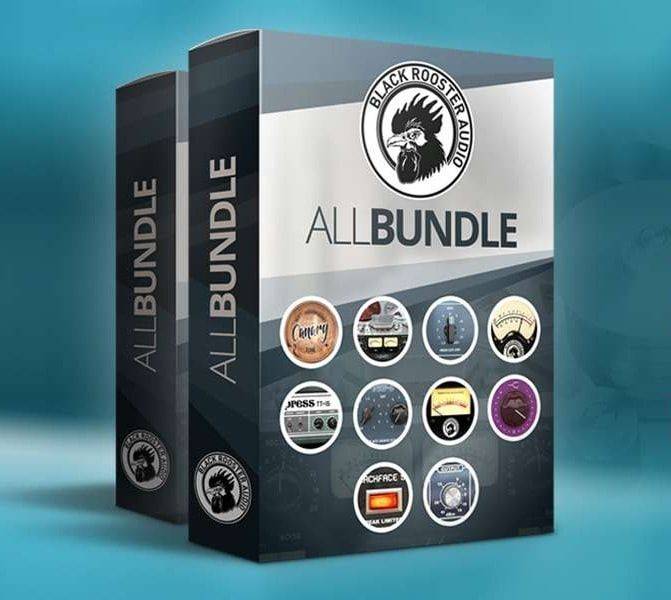 Distribution updated : replaced with a new version 2.5.7> 2.5.8
The light touch of vintage classic studio gear combined with modern, user-friendly digital processing makes this set the perfect tool chain for everyday mixing. This amazing kit includes everything you need:
BLACKASH SC-5- Accurately modeled after the "black" version of the classic and highly sought-after VCA compressor, the SC-5 opens up a whole world of versatility
BLACKFACE SC-5 : An accurately modeled classic ultra-soft compressor.
BlueAsh SC-5 – Exactly modeled after the original blue-faced version of the classic and sought-after VCA compressor, the SC-5 opens up a whole world of versatility
BLUEFACE SC-5 : Emulation of the classic 1980 Ashly SC-50 Blueface Compressor.
CANARY : Transient processor. May be useful when recording or mixing drums.
Cypress TT-15 : Guitar amp.
Edelweiss72: Check out our highly dynamic mixing toolbox and start creating sound now. Our mixing toolkit is designed to improve your signal step by step and give it the finishing touch you need to achieve dynamic and sonic excellence. Edelweiss '72, specially designed for demanding professionals, is a top-level plugin that easily competes with the renowned KH-COMP1 plug
-ins"Creativity and innovation have long been limited to a set of rules about how music should be created and how instruments are supposed to be used. A new generation of mixing masters are here to challenge these archaic concepts that build on the limitations of 50 years of studio equipment while leveraging our favorite vintage classics. It's time to push the boundaries of sound and give free rein to your creativity! When we first started working with multi-platinum, award-winning sound engineer, producer and sound enthusiast Cohen Heldens on our plug-in series, we had no doubt that we were going to create some unusual instruments. Countless hours of development and listening sessions have resulted in a one-of-a-kind beast among compressors,
KH-EQ1 – KH-EQ1 is a semi-parametric 5-band equalizer that has no analogues. It has rich frequency range controls that let you add color to each band, encouraging creative sound shaping with its musical functionality.
Magnetite : This is our homage to the sound of tape recorders. Just dial in the amount of richness and warmth you want with the Record Gain Knob, and Magnetite will add the analog tape recorder you're looking for to your mixes.
OmniTec-67AThe OmniTec-67A vintage tube preamp adds rich sound to even the most sterile signal, introducing the lush vintage tube saturation and radiance of the 1567A. From rough vocals to rich drums and harmoniously complex mixes, this vintage classic with a twist can do it all.
RO-140 – This physically modeled plate reverb emulation plug-in offers six material options as well as classic damping and pre-delay controls, adding just the right amount of vintage style to your pieces. Perfect for drums, vocals, guitar and even sound design!
VEQ-1P : A virtual simulator of the vintage VEQ1P equalizer that allows you to manipulate the low and high end of the spectrum without compromising the midrange.
VEQ-5 : Analogue of the vintage Pultec MEQ-5 equalizer.
VHL-2A – World's finest optoelectronic compressor emulation of the late 1960s.
VHL-3C : Analogous to 1950's HLF-3C processor.
VLA-2A : Emulation of the 1962 LA-2A optoelectronic compressor.
VLA-3A : Emulation of the classic 1969 LA-3A compressor.
VLA-FET- inspired by one of the most famous amplifiers in studio history. This plugin allows you to manipulate dynamics in the most intuitive yet intense way, giving you a creative tool with an outstanding variety of options that never needs to be overly complex. Ultra-fast attack and release times will shape your signal more accurately and efficiently for powerful drums, bass and vocals.
VPRE-73 : Inspired by one of the classic studio preamps.