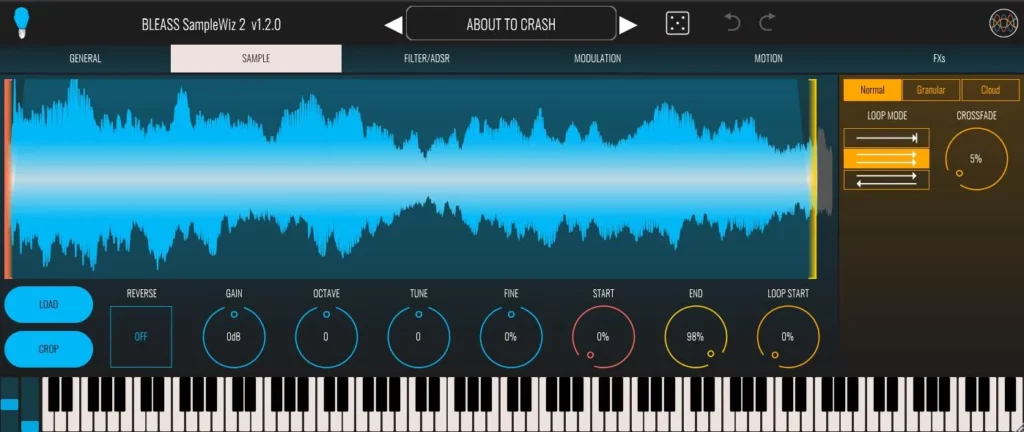 With this new collaboration, BLEASS brings Jordan's phenomenal breadth and depth of musical knowledge and experience into an intuitive and inspiring synthesizer with the flexibility to expand the creativity of every musician.
BLEASS SampleWiz 2 unleashes your sonic creativity and the power of your iPad or iPhone. With just a few finger swipes, you can easily capture any sound and transform it into a playable, expressive, great-sounding synth voice.
BLEASS SampleWiz 2 also fits in with the way you create and play as it includes both a standalone application and an AUv3 plugin. In addition to working as an instrument, the plugin can also be used as an effect, making it amazingly easy to sample and resample from any other instrument or track in your main application.
BLEASS SampleWiz 2 includes a number of performance interfaces and makes full use of MPE to enhance expressiveness and reproducibility. Play using any of the different keyboard layouts – half-screen, full-screen or dual-layer, or using BLEASS's innovative Wave Keyboard full-screen mode.