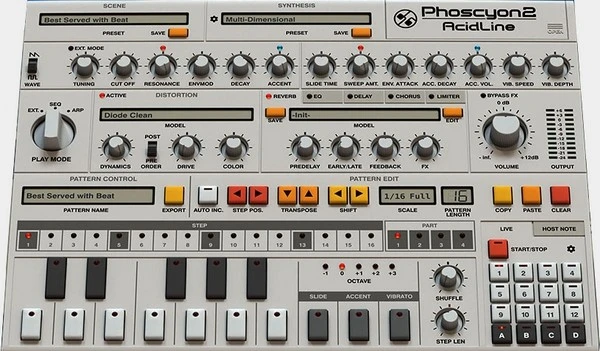 Ultimate emulation 303 !
Emulation of the legendary 303 silver box has been taken to a whole new level. The signal path has been completely redesigned to achieve an unprecedented level of emulation fidelity, resulting in this new incarnation of the plugin.
Essential factory content.
Over 800 presets and patterns in factory content.
Multiple UI sizes and HiDPI support for better screen fit.
MIDI Learn for easy controller assignment.