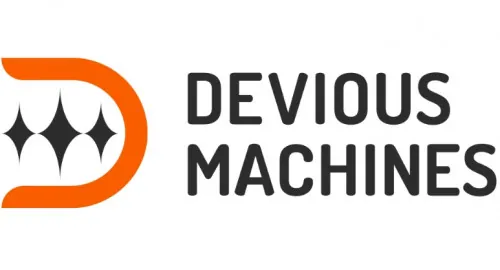 New:
Devious Machines – Boost v1.5.5
Devious Machines – Texture v1.8.4
Devious Machines – Duck v1.2.9
Devious Machines – Pitch Monster v1.3.6
Devious Machines – Infiltrator v1.2.15
Coming from a library of over 300 acoustic and electronic sources, the texture synthesizes new layers that track the dynamics of your sound. Want to "glue together" hi-hats transients by adding dynamic filtered noise? Or how about something that ramps up the bass drum by automatically adding a low sine wave? Texture makes this easy, intuitive and fast. But its use doesn't stop at improving the mix. Experimental musicians and sound engineers will find plenty of possibilities at their fingertips.
Peculiarities
*Over 340 sampled, granular and generative sound sources
*Advanced envelope with attack, hold and decay controls
*Dual filter, to quickly shape your chosen texture
*Independent EQ sections for the wet and dry signal paths
*Source-specific synthesis controls include colour, pitch, density and octave.
*Modulate a Texture's controls and filter cutoff using LFO and envelope signals
*Tweak the response to the source signal with the sidechain filter
*Squash the Texture sound using limiting and make-up gain
*Global control of Texture level, Mix and Master level
*Intuitive user interface for fast results
Enhance, Shape and Transform
– 340+ inspirational textures to choose from
– Instantly add body or bite to drums
– Use as a subharmonic synth for heavyweight bass
– Inspire your beats and breathe new movement into lifeless rhythm tracks
– Add sonic glue to programmed drum tracks
– Overlay instant dirt with vinyl crackle, tape hiss and digital noise
– Increase width and depth with percussive reverb tails- Generate radical new sounds from rhythmic source material
– Add organic layers including Foley, crowd noise and ambience
– Quickly whip up risers and pitch modulated special FX
– And much more…