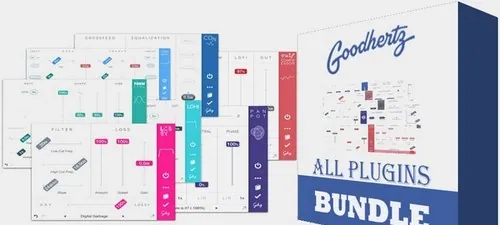 Goodhertz is an audio software development company founded at the beginning of 2014. We are based in Southern California with offices in Vermont and Seoul. We believe audio plugins should sound amazing and be easy to use. We specialize in creating the best audio plugins.
CanOpener Studio v3.7.7
Faraday Limiter v3.7.7
Good Dither v3.7.7
Lohi v3.7.7
Lossy v3.7.7
Megaverb v3.7.7
Midside v3.7.7
Midside Matrix v3.7.7
Panpot v3.7.7
Tiltshift v3.7.7
Tone Control v3.7.7
Trem Control v3.7.7
Tupe 3 v3.7.7
Vulf Compressor v3.7.7
Wow Control v3.7.7
0.Delete previous versions.
1. Block access to the following hosts to enable offline authentication.
127.0.0.1 expatriate.goodhertz.co
127.0.0.1 goodhertz.co
127.0.0.1 expatriate.goodhertz.com
127.0.0.1 goodhertz.com
2.Install and run.
3.Activation begins, set any mail and password (allowable length).
Click Login.
Since the plugin cannot connect to the internet, offline authentication is triggered.
4.Create a Challenge file.
5. Run our keygen on Windows.
Download the "Generated" file and create a "Response" file.
6. Place the "Response" file on your desktop (important),
then load the "Response" from the plugin.
7.Enjoy!
After our previous work, Goodhertz started checking for some date value in the license information.
The license generated by the previous keygen will RANDOMLY expire and you will be unregistered.
This new defense is not related to being called home.
Our new keygen generates a valid keygen for this version.
Don't forget to block calls to your house