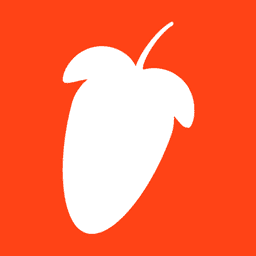 Professional studio for musical creativity.
Audition × Cubase × Nuendo × Orion × Reaper 
Add. Information : Here is distributed the assembly of the program.
If you need the original application do not download this distribution.
Some VST instruments require a key.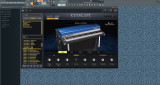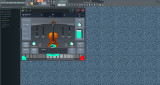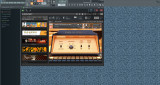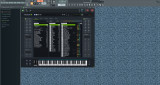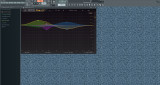 Kontakt libraries are added via Manage Libraries (Browse).
If the library is not added after restarting Kontakt, this can be fixed manually.
You need to open the file in notepad: 
CommonProgramFiles\Live\Action\Access\Kontakt\series\ 
ProductHints.xml
 and enter the data from the 
ncint
 of the desired library into it.
For example:
  <Product>
    <Name>LIBRARY NAME</Name>
    <PoweredBy>Kontakt</PoweredBy>
    <Visibility>1</Visibility>
    <SNPID>LIBRARY NUMBER</SNPID>
  </Product>
As an option, you can throw any valid xml into this folder.
Additionally, you can install the libraries with the 
bin.inf
 installation file without using the library manager,
but before installing, you need to check and edit the file parameters, they must be correct. This method is good for
installing many libraries at once. 
If you know what you're doing then it's your responsibility.
UNINSTAL
@rem exit
@reg delete "HKCU\Software\Filter" /f
@reg delete "HKCU\Software\Image-Line" /f
@reg delete "HKCU\Software\iZotope" /f
@reg delete "HKCU\Software\Luxonix" /f
@reg delete "HKCU\Software\MusicLab" /f
@reg delete "HKCU\Software\Native Instruments" /f
@reg delete "HKCU\Software\net.uvi" /f
@reg delete "HKCU\Software\reFX" / f
@reg delete "HKCU\Software\Roland" /f
@reg delete "HKLM\Software\Native Instruments" /f
@reg delete "HKLM\Software\Wave" /f
@reg delete "HKLM\Software\Wow6432Node\Luxonix" /f
@reg delete "HKLM\Software\Classes\.flp" /f
@reg delete "HKLM\Software\Classes\.fsc" /f
@reg delete "HKLM\Software\Classes\.fst" /f
@reg delete "HKLM\Software\Classes\FLPFile" /f
@reg delete "HKLM\Software\Classes\FSCFile" /f
@reg delete "HKLM\Software\Classes\FSTFile" /f
@reg delete "HKLM\Software\Classes\.mtdrum" /f
@reg delete "HKLM\Software\Classes\.mtpreset" /f
@reg delete "HKLM\Software\Classes\.scmc" /f
@reg delete "HKLM\Software\Classes\Loom.mtdrum" /f
@reg delete "HKLM\Software\Classes\Loom.mtpreset" /f
@reg delete "HKLM\Software\Classes\Loom.scmc" /f
@reg delete "HKLM\Software\Classes\.f7a" /f
@reg delete "HKLM\Software\Classes\.f7b" /f
@reg delete "HKLM\Software\Classes\.f7p" /f
@reg delete "HKLM \Software\Classes\.fxb" /f
@reg delete "HKLM\Software\Classes\.fxp" /f
@reg delete "HKLM\Software\Classes\.h2p" /f
@reg delete "HKLM\Software\Classes\ .spf2" /f
@reg delete "HKLM\Software\Classes\.part" /f
@reg delete "HKLM\Software\Classes\.patch" /f
@reg delete "HKLM\Software\Classes\.tfx" /f
@reg delete "HKLM\Software\Classes\com.com" /f
@reg delete "HKLM\Software\Classes\.swam" /f
@reg delete "HKLM\Software\Classes\.swmk" /f
@reg delete "HKLM\Software\Classes\.atm" /f
@reg delete "HKLM\Software\Classes\.con" /f
@reg delete "HKLM\Software\Classes\.plc" /f
@reg delete "HKLM \Software\Classes\.pth" /f
@reg delete "HKLM\Software\Classes\.smp" /f
@reg delete "HKLM\Software\Classes\.usr" /f
@reg delete "HKLM\Software\Classes\ .wvt" /f
@reg delete "HKLM\Software\Classes\.ffp" /f
@reg delete "HKLM\Software\Classes\.mon" /f
@reg delete "HKLM\Software\Classes\.raw" /f
@reg delete "HKLM\Software\Classes\com.con" /f
@reg delete "HKLM\Software\Classes\.tun" /f
@reg delete "HKLM\Software\Classes\com.msn" /f
@reg delete "HKLM\Software\Classes\.nkb" /f
@reg delete "HKLM\Software\Classes\.nki" /f
@reg delete "HKLM\Software\Classes\.nkm" /f
@reg delete "HKLM \Software\Classes\.nks" /f
@reg delete "HKLM\Software\Classes\.ncw" /f
@reg delete "HKLM\Software\Classes\.nkp" /f
@reg delete "HKLM\Software\Classes\ .nksn" /f
@reg delete "HKLM\Software\Classes\com.nkb" /f
@reg delete "HKLM\Software\Classes\com.nki" /f
@reg delete "HKLM\Software\Classes\com.nkm" /f
@reg delete "HKLM\Software\Classes\com.nks" /f
@reg delete "HKLM\Software\Classes\com.ncw" /f
@reg delete "HKLM\Software\Classes\com.nkp" /f
@reg delete " HKLM\Software\Classes\com.nksn" /f
@rd /s/q "%UserProfile%/Documents/Live"
@rd /s/q "%LocalAppData%/Live"
@rd /s/q "%LocalAppData%/MusicLab"
@rd /s/q "%LocalAppData%/Roland"
@rd /s/q "%LocalAppData%/ Spectrasonics"
@rd /s/q "%AppData%/Blue"
@rd /s/q "%AppData%/Caballero"
@rd /s/q "%AppData%/Falcon"
@rd /s/q "%AppData%/ iZotope"
@rd /s/q "%AppData%/KORG"
@rd /s/q "%AppData%/Live"
@rd /s/q "%AppData%/Modartt"
@rd /s/q "%AppData %/Nomad Factory"
@rd /s/q "%AppData%/reFX"
@rd /s/q "%AppData%/SWAMv3"
@rd /s/q "%AppData%/MusicLab"
@rd /s/q "%AppData%/Wave"
@rd /s/q "%ProgramData%/Roland"
@rd /s/q "%ProgramData%/UVI"
@rd /s/q "%ProgramData%/Wave"
@rd /s/q "%Public%/Documents/Kawai"
@rd /s/q "%Public%/Documents/NI Resources"
@rd /s/q "%Public%/Documents/reFX"
@rd /s/q "%CommonProgramFiles%/Live"
@rd /s/q "%CommonProgramFiles%/VST3"
@del /f "%AppData%\Kawai\2f.swmk"
@del /f "%AppData%\Microsoft\Windows\SendTo\FL.lnk"
@del /f "%AppData%\Microsoft\Windows\Start Menu\Programs\FL.lnk"
@del /f "%WinDir%\system32\api-ms-win-crt-conio-l1-1-0.dll"
@del /f "%WinDir%\system32\api-ms-win-crt-convert- l1-1-0.dll"
@del /f "%WinDir%\system32\api-ms-win-crt-environment-l1-1-0.dll"
@del /f "%WinDir%\system32\api- ms-win-crt-filesystem-l1-1-0.dll"
@del /f "%WinDir%\system32\api-ms-win-crt-heap-l1-1-0.dll"
@del /f " %WinDir%\system32\api-ms-win-crt-locale-l1-1-0.dll"
@del /f "%WinDir%\system32\api-ms-win-crt-math-l1-1-0 .dll"
@del /f "%WinDir%\system32\api-ms-win-crt-multibyte-l1-1-0.dll"
@del /f "%WinDir%\system32\api-ms-win-crt -runtime-l1-1-0.dll"
@del /f "%WinDir%\system32\api-ms-win-crt-stdio-l1-1-0.dll"
@del /f "%WinDir%\system32\api-ms-win-crt-string-l1-1-0.dll"
@del /f "%WinDir%\system32\api-ms-win-crt-time-l1-1-0.dll"
@del /f "%WinDir%\system32\api-ms-win-crt-utility- l1-1-0.dll"
@del /f "%WinDir%\system32\concrt140.dll"
@del /f "%WinDir%\system32\mfc140.dll"
@del /f "%WinDir%\system32\msvcp140.dll"
@del /f " %WinDir%\system32\ucrtbase.dll"
@del /f "%WinDir%\system32\vcruntime140.dll"
@del /f "%WinDir%\system32\msvcp100.dll"
@del /f "%WinDir%\system32\msvcp110.dll"
@del /f "%WinDir%\system32\msvcr100.dll"
@del /f " %WinDir%\system32\msvcr110.dll"
@del /f "%WinDir%\system32\engine.dll"
@del /f "%WinDir%\system32\libsndfile-1.dll"
@del /f "%WinDir%\system32\REX Shared Library.dll"
@ del /f "%WinDir%\system32\svp_float_us_2.103.5.dll"
@del /f "%WinDir%\system32\local.cmd"
@del /f "%WinDir%\system32\sendmidi.exe"
@del /f "%WinDir%\FL.exe"