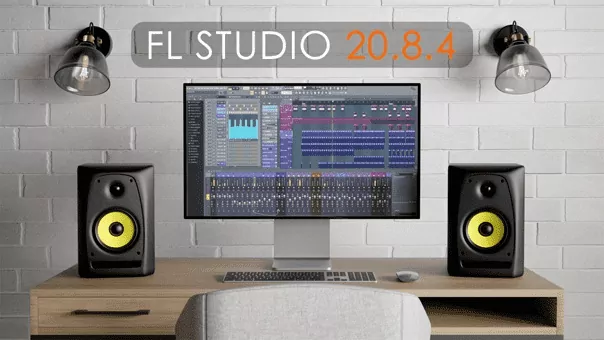 A popular program for creating music. With it, you can create your own tracks, record vocals, mix them, edit, cut, change, and a million more different functions for working with sound. More than 14 years of innovative developments. FL Studio is the fastest way from your brain to your speakers.
---
Add. Information : Installation takes place using the official installer. After completion of its work, automatic activation occurs.
Important! If, during the installation of FL Stuido, the official installer asks you to reboot, refuse by doing it later.
Disabled sending data to developer servers in FL Studio and FLEX. You do not need to block access to the network.
Plugins that require a network connection will work.
The blacklist of blocked users has been removed from FLEngine.
Trial plugins unlocked.
Added the ability to change the name in FL Studio.
---
Thanks for the help to everyone who took part .
FLEX Extensions Setup.exe
 will automatically install extensions to the User Data Folder.
Extension list:
Drumful Treasure 73.41 MB
Essential Bass Guitars 391.11 MB
Essential Guitars 278.19 MB
Essential Pianos 95.90 MB
Essential Strings 52.13 MB
Essential Winds 57.38 MB
General Midi Library 40.30 MB
Histibe Electronica 6.78 MB
Olbaid Bass Utopia 3.64 MB
Olbaid3 Compendium MB
9.78 MB
SeamlessR Monsters 2.96 MB Sense
Gemini Magnificence 133.66 MB
SH-1 Floor Shakers 7.20 MB
SH-1 Jump Up Repertoire 43.36 MB
Total: 1.23 GB
Addition Plugins (x64 only)
The 
Addition Plugins from version 20.9.1 folder
 contains an installer for additional Pitch Shifter and Vintage Chorus plugins from version 20.9.1.
Plugins are only installed for version 20.8.4.2576 and will only work with cured files in 64-bit version of FL Studio.
If several versions of FL Studio are installed on the system, then 
FL Studio 20.8.4.2576 Plugins Setup.exe
 must be run from the folder with version 20.8.4.2576
Attention! The official version of FL Studio 20.8.4 does not have these plugins, by installing them, you are aware of all the risks of using these plugins in
 .
Name change is possible only with files from this distribution! 
(Can be installed over a previous version).
To change the username, copy 
FL.User.2576.exe
 to the folder with the installed version 20.8.4.2576 and run it.
Only English letters are allowed. The characters " 
:
 " and " 
|
 " are not allowed.
To delete a name, enter a space.
False antivirus positives are possible!
In this case, add the FL Studio folder and the 
FL.User.2576.exe
 file to the exclusions .
Possible installation problems
When starting FL Studio, the message "The validity of the program could not be verified. Please reinstall it and try again."
If the message " 
The validity of the program could not be verified. Please reinstall it and try again
 ." appears when starting FL Studio:
Perhaps the FLEngine files were deleted (blocked) by your antivirus. Add 

the C:\Program Files\Image-Line\FL Studio 20

 folder to your antivirus exceptions.
If everything went wrong…
If all else fails, perform a clean install and uninstall the previous version:
1

 . Uninstall 

FL Studio

 and 

FL Studio ASIO

 in the standard way.

2

 . Delete folders:




– 

C:\Program Files\Image-Line




– 

C:\Program Files (x86)\Image-Line

3

 . Delete keys in registry:




– 

HKEY_CURRENT_USER\SOFTWARE\Image-Line




– 

HKEY_LOCAL_MACHINE\SOFTWARE\Image-Line




– 

HKEY_LOCAL_MACHINE\SOFTWARE\WOW6432Node\Image-Line

4

 . Reboot.

5

 . Install FL Studio using 

FL Studio 20.8.4.2576 Setup.exe

 .




Optional:




6. FL Studio 20.8.4.2576 Plugins Setup.exe




7. FLEX Extensions Setup.exe
Problem plugins and solutions