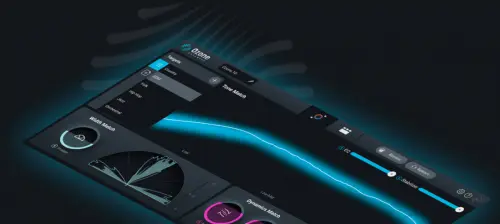 Update of a long-known set of plug-ins for mixing and mastering. This time the guys have clearly reached a qualitatively new level. Visually, everything is plus or minus the same, but it works quite differently. AI has finally become really smart and does not spoil the material, but brings useful, really useful changes to it. New stabilizer. Essentially a dynamic equalizer, but with its own nuances and differences, which makes it unique. Well, it all works very neatly, even in comparison with the ninth version of these plugins.
INSTALLATION :
Hidden text
1. Run the official 
INSTALL
2. Immediately after that, run the working program Logic, Cubase, etc. Have the host validate the plugins. We leave.
3. We 
put MORiA
 (for older poppies and Hack we put Intel, for new poppies we put the Silicon version)
4. Reboot
for 
Logic Pro
 users on Silicon processors:
If you are running under Rosetta, install the patcher from the Intel folder. The Silicon patcher only works in native mode.
Tested on Monterey 12.5.1(Silicon) and Big Sur 11.6.2(Intel). Everything works correctly and stably.