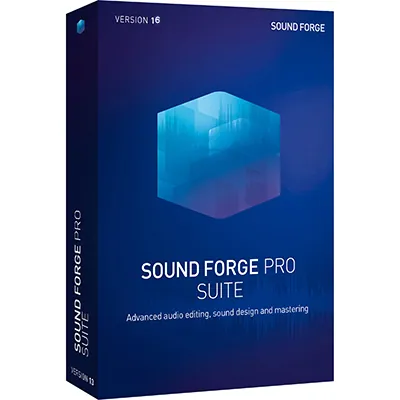 Meet Sound Forge Pro 16 Suite!
This professional software package for recording, editing and processing high-quality audio files, includes a number of powerful plug-ins such as the latest Steinberg SpectraLayers Pro 8 and Melodyne Essential , and sets a new standard in audio.
Add. information
Steinberg SpectraLayers Pro 8 is the most advanced audio spectrum editor on the market that transforms audio into a unique visual world of multi-dimensional audio data. With such a visual approach and an extensive set of tools, SpectraLayers makes it easy to rearrange, extract and optimize sounds in ways that were previously unimaginable. The new version 8 is the perfect addition to the Sound Forge Pro 16 Suite with improved tools and workflows. This allows automatic processes based on artificial intelligence at several levels to provide the best possible results.
Separation of layers.
Thanks to new tools based on artificial intelligence technology, audio tracks can now be separated in Steinberg SpectraLayers Pro 8. This means that music can be separated and separated into separate layers. Extract vocals, piano, bass, drums and other instruments from stems or separate sound, noise and transition layers. Use the new split feature as a creative tool for remixing new songs.
Integration of external DAWs.
Steinberg SpectraLayers Pro 8 can seamlessly access editing effects from other audio applications, meaning it can be used immediately with the selected audio file. Any changes you make are also synced.
New in version
NEW!
dynamicEQ
wizardFX Modern Reverb
Steinberg SpectraLayers Pro 8
Celemony Melodyne 5 essential
essential FX Suite (11 high-quality effect plug-ins)
Analogue Modeling Suite (4 mastering plug-ins)
Vintage Effects Suite (3 vintage effects)
VariVerb II (versatile reverb plug-ins) in)
Vandal (virtual guitar & bass amps)
Installation and treatment
1. Run (as administrator) the file "SOUND_FORGE_Pro_16.1.2.55_Suite_INT_x64.exe" , select the desired options before installation.
2. Copy the file "sound.forge.16.x.x64-patch.exe" from the folder of the same name to the folder where Sound Forge was installed, run the file (as administrator).
Changing the interface language
Run 
regedit.exe
 , and choose the path there:
HKEY_LOCAL_MACHINE\SOFTWARE\MAGIX\Sound Forge Pro\16\Lang.
Double click on the line with the language code ULangID, and enter the Russian code – 
419
 .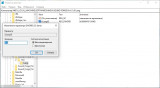 After entering the language code, confirm the operation "OK". If it doesn't work right away, restart the system to make changes to the registry.