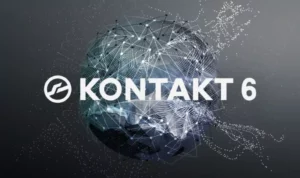 KONTAKT is one of the leading sampling solutions in the audio industry, allowing you to play and process audio samples – which, of course, does not limit range of its possibilities. In KONTAKT, you can create complex sample-based virtual instruments, process their audio signals with powerful DSP structures, create complex performance configurations with extensive modulation paths, and access a huge number of third-party sample libraries.
FIXED Upgrading to Kontakt 6.7.0 could crash when trying to create a database under certain conditions.
FIXED Level indicators for some effects did not work in the edit window.
FIXED Deleting an output section preset could cause Kontakt to crash under certain conditions.
FIXED: Step Modulator was missing step 17 as a mod target.
FIXED Editing all buses did not work for send effects.
FIXED Ctrl+F9 shortcut did not work correctly for quick access to the Files tab (Windows only)
FIXED Infobar text area now adjusts to rack width.
FIXED The output selection popup menu in the output section did not open under certain conditions.
FIXED KSP crash when using output_channel_name() under certain conditions.
ADDED The close button was missing in the output section
IMPROVED Zone colors in the Mapping Editor are now more contrasty.
KNOWN ISSUE Creator Tools does not connect when Kontakt is natively running on ARM Macs.