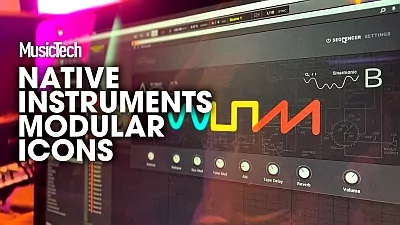 Your own fleet of synthesizers.
Created in collaboration with the Bob Moog Foundation, MODULAR ICONS puts history's most coveted synth sounds into your own studio. Start with over 100 presets crafted from the real sounds of legendary artists and their prized modular instruments from Moog, Roland, ARP, Buchla and more. Create your sounds in real time with powerful macros and generate evolving analog patterns with the built-in sequencer.
Many of the most influential electronic music pioneers of the last 60 years have provided the sound source for this diverse collection of preset patches: Jean-Michel Jarre, Steve Porcaro, Mark Isham, Michael Boddicker, Jeff Rona, Benguet and others. And the audio was made with some of the rarest modular systems: Keith Emerson's custom modular synthesizers Moog, ARP 2500, Roland System 700, modular Buchla, TONTO (made famous by Stevie Wonder and reportedly the most expensive modular synthesizer in the world) and other rare vintage tools.
New in version
1.2.1 – 2020-09-30
The instrument has been comprehensively updated, with the KSP codebase is now updated to version 2 of Play Series framework (as used in Lo-Fi Glow and Cloud Supply).
ADDED Access to the Sound, Sequencer, FX, Macro and Settings pages
ADDED Choral, Phasis, Flair to available effects
FIXED Various sequencer-related bugs
FIXED Various minor cosmetic bugs
1.0.1 — 2019-05-20
ADDED Modified mouseover infotext
FIXED Inverted behavior of sequence rate slider
FIXED Modular Icons logo on the wallpaper
FIXED Visualization mode for the waveforms to mode 3 (Kontakt 6.1 feature)
FIXED Sequence would latch indefinitely after changing a snapshot while holding down notes
FIXED Sequencer cursor out of bounds issue
Characteristics
Vintage modular synth sounds from iconic artists and instruments
Built-in sequencer sets your creative wheels in motion, instantly
Made in collaboration with the Bob Moog Foundation
Part of the Play Series: Great-sounding presets and real-time control in an intuitive interface