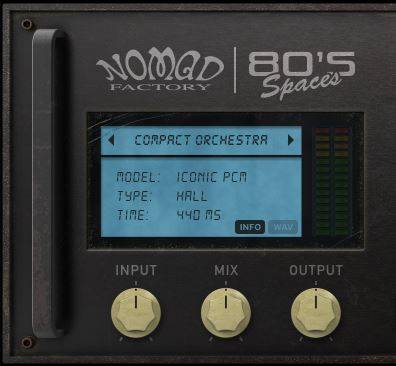 Nomad Factory presents 80s Spaces in collaboration with MoReVoX; a plugin with a unique design that captures the essence and spatial realization
heard on many of the great records of that era. It "magically" reproduces the typical reverbs and spatial effects units
used by legendary artists such as Michael Jackson, Madonna, Duran Duran, Guns N' Roses, Tears for Fears, David Bowie, Depeche Mode, U2,
Eurythmics, George Michael, Phil Collins, Queen and many others.
Add. Info : Includes only VST3 format
Activate with Keygen if needed.