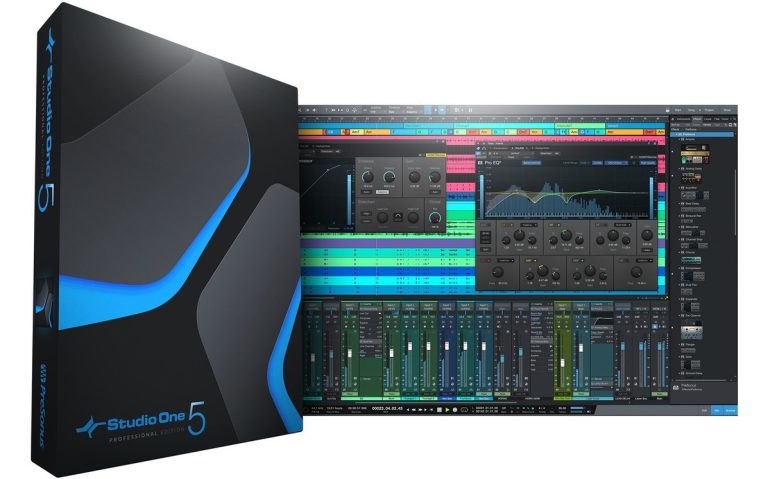 Record, produce, mix, master and perform everything from one intuitive app. Built with ease of use in mind, Studio One® 5 is your creative partner from the studio to the stage. Studio One is driven by tools that expand your creativity without getting in the way; we pioneered the drag and drop workflow that is still used elsewhere today. Time-consuming tasks that take five steps in other DAWs usually take… one. Popular example: you can convert MIDI to audio and back again with a simple drag and drop.
Open the song page and you'll find everything you need to record, compose, edit and mix with a full suite of virtual instruments, effects, innovative live and static arranging tools, and an expanded score view based on our award-winning concept. musical application. Then build and master your masterpiece on the project page. Projects and songs are linked, so you know the mix you're making is always up to date.
And when you're ready to take the stage, Studio One is there for you. The all-new show page lets you add virtual instruments, background tracks, and plug-in effects to your live instruments with an easy-to-use set list that lets you sculpt your performance and change your show every night, or change your performance in real time. time. New in version 5.2, Live Arrangement lets you loop or jump to sections on the fly and in sync – whether you're testing out a new arrangement or playing your tracks live. The standard for end-to-end production, only Studio One 5 seamlessly takes you from initial inspiration to full production, from final mixing to album mastering,
What's new in version 5.5.2
Improvements:
● Demos and tutorials added to demo installer.
● Improved tempo detection in ACID WAV files.
● Support for [Sound Variations] to switch MIDI channels in AU instruments.
The following issues have been fixed:
● Artifact smoothing under certain conditions.
● [Macro Toolbar] Crash when creating a menu button and switching pages
● [Macro Toolbar] Crash when assigning a command to a menu item
● [Macro Toolbar] The import page is not highlighted with the extension macro page.
● Notes get stuck in the instrument editor.
● Stuck "packaging" status window on (auto)save
● Mute/Solo in music editor mutes/solos mixer channel, not track
● Wrong icon size in Add File Type dialog.
● [macOS – Apple Silicon] Broken plug-in does not appear in the launch dialog.
● Strange behavior when remote notes are still "selected" internally.
● Event FX Crash with plug-ins with side chain and delay.
● The exported sampler file is always displayed with the same name in the browser.