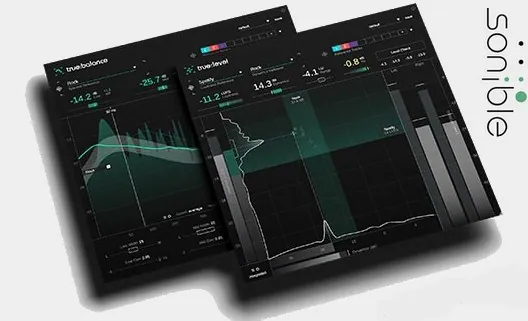 Smart algorithms in action
Speed ​​up your workflow and make your audio tracks as transparent as possible with the content-aware limiter smart:limit, smart:reverb source adapted reverb, smart:EQ 3 smart equalizer and smart:comp spectro-dynamic compressor. All of them give results in just a few seconds.
smart:bundle




smart:comp2 v1.0.1




recommends the most appropriate one-click threshold, ratio, attack and release settings, while spectral compression dynamically tracks the tonal balance of the input signal.




smart:EQ 3 v1.2.2




analyzes your audio material and creates a filter curve to create natural-sounding tonal balance. Its smart features enhance the detail and clarity of your tracks and make your mix transparent.




smart:limit v1.1.2




offers automatic parameterization, extensive volume monitoring and a unique set of sound shaping tools. In addition, the plugin will interactively help you find the right volume and dynamics for your post.




smart:reverb v1.1.1




analyzes the source material to create each reverb from scratch. By tuning the reverb to the spectral and temporal characteristics of the input signal, typical problems such as disturbing resonances or muddy reverb tails are avoided from the outset. very beginning.

metering:bundle




true:balance v1.0




revolves around the analysis of spectral distribution and the mono compatibility of your mix. It shows real time spectral analysis and average spectrum over time. To gauge your track's distribution, you can use the included genre links or download up to 8 reference tracks. In the true:balance channel data section, you'll get all the information you need about your track's mono compatibility. When in doubt about what to do with your mix, simply turn on the balance check or mono for some helpful advice.




true:level v1.0




has a unique visualization of the interaction between loudness and dynamics, which makes it easy to find the right compromise between these qualities. With key readings – Loudness (LUFS), Dynamics (dB), Loudness Range (LU) and True Peak (dbTP) – supported by target meters, you'll see at a glance if your track's values ​​are approaching those of your chosen benchmark. . If you're unsure of the changes your track needs, use the interactive level check feature.