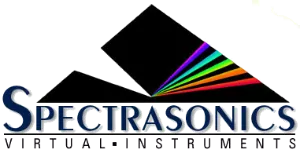 Omnisphere POWER SYNTH
is Spectrasonics' flagship synthesizer – an instrument of extraordinary power and versatility. Top performers around the world rely on Omnisphere as their primary source of sound inspiration. This award-winning software combines many different types of synthesis into one amazing-sounding instrument that will spark a lifetime of exploration. This epic synthesizer is based on completely new sound technologies, combining a wide variety of added hybrid synthesis methods with In-Real-Time functionality, an epic library of psychoacoustic sounds, and many innovative features and technologies never seen before. neither in hardware nor in software synthesizers. Omnisphere is the only software synthesizer in the world, offering the function of integrating hardware synthesizers. This remarkable innovation transforms over 65 renowned hardware synthesizers into expansive practical controllers that unlock Omnisphere's newly enhanced synthesis capabilities. Simply put, this groundbreaking feature makes using Omnisphere the same as using a hardware synthesizer! Bridging the physical gap between software and hardware, users gain intuitive control of Omnisphere using the familiar circuitry of a supported hardware synthesizer. Virtual instrument users can now experience the joy of a hardware synthesizer workflow, and Omnisphere hardware synthesizer users can fully expand their capabilities in the vast sound world of Omnisphere POWER SYNTH !!!
Additional Information: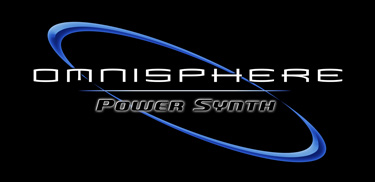 • Now includes over 14,000 inspiring sounds for all types of music production
• Ground-breaking Hardware Synth Integration allows hands-on control of Omnisphere
• Audio Import – Use your own audio file as a soundsource
• State of the Art Arpeggiator with many unique features
• Over 500 DSP Waveforms for the Synth Oscillator
• Sound Match ™ feature instantly locates any related sounds in the library
• Hardware Library with distinct 'classic analog' flavor
• Powerful Granular Synthesis for amazing transformations
• 58 incredible FX Units, which are fully integrated and can be modulated • Sound Lock ™ feature gives endless useful variations by locking sound aspects while browsing
• Creative "Psychoacoustic" sounds from the renowned Spectrasonics sound design team
• Wavetable Synthesis – Each waveform is a Morphing Wavetable
• ORB circular motion interface allows infinitely-shifting variations
• Deeper FM / Ring Modulation capabilities for aggressive timbres
• Dual Filter architecture includes more than 34 Filter algorithms in series or parallel
• Performance-oriented Live Mode allows for seamless patch layering on the fly
• Flex-Mod ™ modulation system allows powerful, modular-style matrix routing
• Stack Mode interface allows for complex patch-layering, splits, and crossfades
• Up to 20 oscillators per patch can be either DSP synth or sample-based
• High Resolution resizable Interface with "Zooming" into deeper synthesis levels
• Polyphonic Timbre Shifting / Crushing, Waveshaping and Reduction
• Eight full-featured LFOs per patch, with syncing and complex waveforms
• Twelve Envelopes with both simple ADSR-style or advanced multi- breakpoint interfaces
• Easy Sound / Project Sharing for collaborators and third-party libraries
• Sample-based soundsources can be processed with synthesis features
… and much, much more!
Distribution composition / List of Libraries in distribution:
• Omnisphere_Update_2_8_1c.exe:
Software 2.8.1c Update
Patches 2.8.0c Update
Soundsources 2.6.1c Update
• Bob Moog Tribute Patch Library Update 2.0.0c
• Sonic Extensions:
Nylon sky
Undercurrent
Seismic shock
Unclean Machine
• 20180906_120200.iso – Libraries
______________________
List of Libraries in the distribution:

What are Sonic Extensions:
Spectrasonics have announced an update to the popular Spectrasonics Omnisphere sampler and synthesizer. The updated version received expanded functionality of the "Sonic Extensions" soundpacks and a number of other additions.
Sonic Extensions are libraries of multisampled sounds. Each set has its own interface with unique settings and parameters. Outwardly, such a solution gives the impression of working with a stand-alone virtual instrument, and not an add-on to Omnisphere.
Sonic Extensions also got their own sets of effects and a "Scenes" function. The latter allows you to save variations of patches and presets that are already included with the add-on.
The add-ons offer rich sound palettes consisting of 1000 sounds, variations and presets.
Sonic Extensions will be an important step towards the release of Omnisphere 3, which is already in development, the company said. Spectrasonics do not name the exact date of the release of the third version of the synthesizer, but note that the release will take place no earlier than in a few years.
There are currently four sound extensions:
Nylon sky
From guitar sampling legend Bob Daspit
Exclusive new "Sky Verb" shimmer reverb effect
Exclusive new "Sky Channel ™" Class-A channel strip effect
Hybrid ambient guitar sounds and organic textures
Realism control adds lifelike imperfections – breathing, noises
Easily mix between three mic channels – Tube, X / Y, Wide
Fingerstyle, Picked, and Flamenco performance styles
Muted, Tremolo, Harmonics, and other playing techniques
Extraordinary new Strumming feature with Humanity and Life
Build your own strum patterns with new Arp step modifiers
Round Robins, Legato articulations and more …
Undercurrent
A "dark masterpiece" by Spectrasonics designer Ignacio Longo
Exclusive new "Under Fire" saturator / comp / EQ effect
Exclusive new "Under Echo" pitch-shifted ambience effect
Over 2,000 sounds in eleven different categories
Powerful Custom Controls for creative sound manipulation
Over 300 extraordinary new Soundsources (over 7GB)
Innovative Modular Multisampling – unique timbre / gesture per-key
Easily transform evocative sounds into pulsing rhythms
Ominous sounds recorded in Secret Underground Tunnels
Vast range, from moody ambience to extremely intense
Seismic shock
Created by veteran producer / sound designer Seth Norman
Exclusive new "Seismic Pump" extreme side-chaining effect
Exclusive new "Seismic Verb" animated reverb effect
Nearly 2,000 powerful sounds in eleven categories
Super versatile range – from highly playable to brutal noises
Lethal Nitrogen Oscillator sounds captured at NASA Labs
Unique Custom Controls for radically creative manipulation
Features new aggressive Seismic Wavetables
Trigger Scenes for on-the-fly performance transformations
Dramatic Wheel tricks for impressive modulations
Unclean Machine
By Retroland master Tolga Gurpinar
Exclusive new "Unclean Channel" lo-fi channel strip effect
Exclusive new "Unclean Verb" retro reverb / ambience effect
Over 2,000 sounds with tons of character and attitude
Immense variety with 17 different sound categories
Playable classics and phrases that feel lifted from vintage vinyl
Unique Custom Controls for every patch for creative experimentation
Highly creative and fresh, rhythmic arpeggiator patches
Features over 200 new multisampled soundsources
Lo-Fi Keys, Bells, Pads, Guitars, Strings, Basses and more …
• • • •New Effects
Also included in each of the Sonic Extension are two new exclusive effects that have been specially designed for each Sonic Extension.
Specially Designed Custom Controls
The Spectrasonics software development team worked closely with each sound engineer to enable them to create new custom custom controls for Omnisphere.
Each Sonic Extension patch comes with a set of customizable controls that have been specially designed and tuned to deliver a wide range of powerful and musical results.
Scenes
Another new feature introduced in Sonic Extensions, Scenes stores snapshots of Custom Control settings and gives new sound variations for each patch.
The user can change scenes as well as select them using the QWERTY left / right arrow keys or using the MIDI Learn function for new ways of transforming sound while playing.
Special new features for Omnisphere
Since Sonic Extensions are created by Spectrasonics, they may offer newly developed Omnisphere-specific features that have never been available before. One example of this is the new Strum function in the arpeggiator and the unique new Humanity and Life controls that bring human imperfections to the timing and dynamics of the Arp pattern.
These innovative new functions in the arpeggiator were designed to create extremely realistic and human strumming patterns using Nylon Sky, but can also be applied to all kinds of patches in Omnisphere.
Difference from the official version:

File 20180906_120200.iso – RePack by Implode Sch and was taken out of the hand in _ __ (-_-) __ _
installer Omnisphere_Update_2_8_1c.exe assembled and cured vkDanilov
Extensions Sonic Extensions cured Team FLARE
Installation features:
All operations on behalf of the administrator! Cyrillic content in the folder path is unacceptable!1. Unpack the 20180906_120200.iso file to a location convenient for you (~ 83GB). As a result, you should have a Spectrasonics folder with this content .
2. Go to the path C: \ ProgramData (the ProgramData folder is hidden by default in Windows. To display it, you must check the "Hidden items" checkbox)
(or just write% ProgramData% in the address bar of the folder)
In the ProgramData folder, create a Spectrasonics folder. In this folder (Spectrasonics) create a shortcut to the STEAM folder (you need to select the path where you saved the main Spectrasonics folder (created from ISO) and select the STEAM folder in it).
For example:


If you unpacked 20180906_120200.iso to the root of the drive "F" – F: \ Spectrasonics, then when creating a shortcut you must specify F: \ Spectrasonics \ STEAM
3. Install Omnisphere_Update_2_8_1c.exe
4. Install * \ Bob Moog Tribute Patch Library Update 2.0.0c \ Windows \ Spectrasonics Updater.exe
(specify the folder * \ Spectrasonics in which you have libraries)
5. Start Omnisphere. When you start Omnisphere + library for the first time, there will be a black window and it may take 10+ minutes (depending on the hardware of the computer) while Omnisphere will scan and create the necessary files for work, incl. do nothing until a full-fledged window appears !
6. After scanning and a full window appears, close Omnisphere and install the Sonic Extensions.
Extension name \ Windows \ *. Exe
Hashes of file 20180906_120200.iso:
MD5: E12357DFF14D78915B1CD742CA961580
SHA-1: 060C6D55C64F2638E044287363F2BD2AF4E88277
SHA-256: 6FEF60886F399E895B061F30C80CA38E7CD9C3686F1E93B3DB39A341EC3E7E7D
SHA-512: 7ED2EEB02250A0FC0841BC7A7D55F5A8491CE4E07519648A508B51233E8F670DBE6F24B5D71C1D8DB5703E1770CA9E6135956B5CB27FF153E4598CF9587E57FF