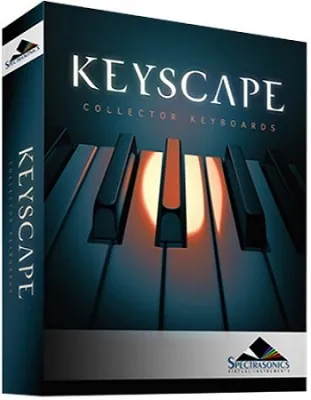 KEYSCAPE® is an extraordinary virtual instrument with the world's largest selection of collectible keyboards. From "holy grail" pianos to amazing keyboards you never knew existed, this is a keyboardist's dream come true. Each of these highly sought-after keyboards has been painstakingly restored and then deeply multisampled by renowned Spectrasonics sound design team. These compelling and highly expressive sounds will inspire you to play!
Keyscape software version 1.3.4c
– Adds an "Any" MIDI channel routing option to the MIDI Channel menu on the SYSTEM page.
– Fixed an issue where plugin output could be cut off after loading multiple DAW projects in a row. This fix was added specifically for Cantabile (Windows only host), but the bug is probably reproducible on other hosts as well.
– Fixed an issue where the patch dirty indicator (asterisk) could incorrectly disappear after using the UNDO command.
– Mac Only: Resolves an issue on macOS where STEAM folders/files could not contain a backslash character.
– Standalone Application: An issue that caused the Flow Capture function to not record metronome tempo changes to a MIDI file has been resolved.