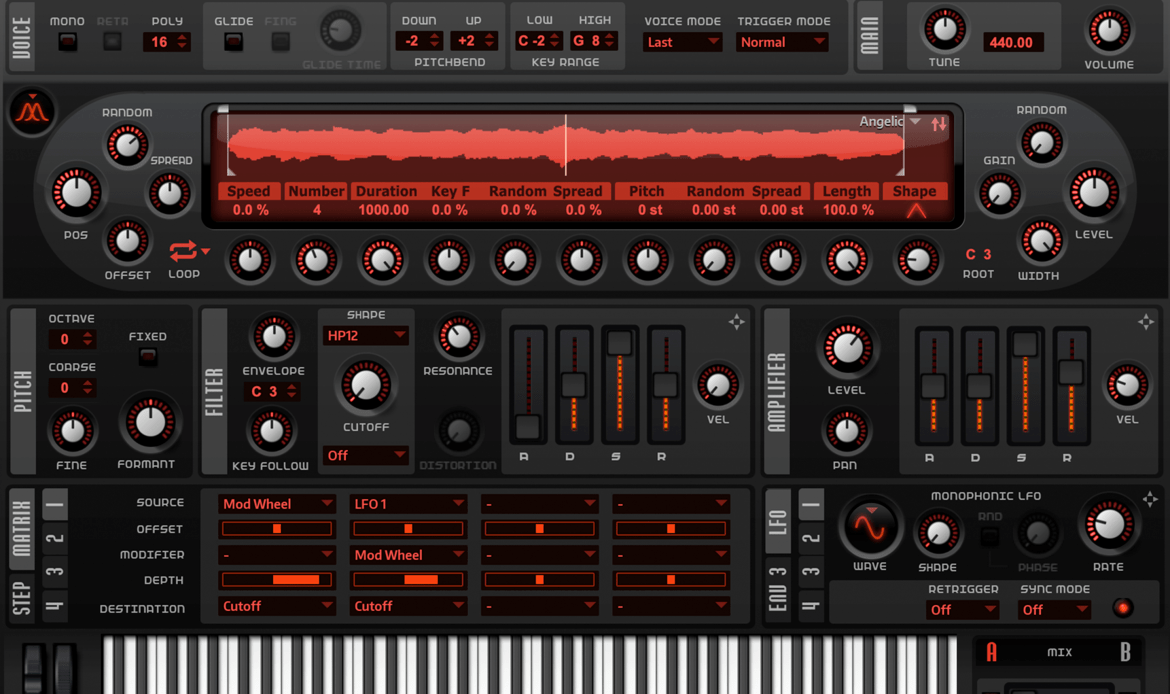 Padshop Pro is an advanced version of Steinberg's state-of-the-art VST synthesizer and offers several new effects and features to meet the requirements of professional sound engineers and experienced creatives. The Pro version offers the import and processing of custom samples in a way that will permanently affect your perception of sound.
Exclusive Padshop Pro
Features: Import samples with the mouse for advanced sound design projects and custom presets. 3-band parametric equalizer per layer for clarity and smoothness in the mix. Algorithmic reverberator to enrich your sound with fullness and atmosphere. 50 new presets with atmospheric pads and developing sounds.
Samples: With Padshop Pro, sound designers and creatives can use their own samples and recordings to fuel Padshop's granular synthesis engine. Record new sounds in Cubase and drag and drop the file directly into Padshop Pro to create customized audio settings. Native samples can also be imported from MediaBay or through a handy browser in Padshop Pro. WAV and AIF formats of up to ten minutes are supported.
Effects Expert: With two additional effects, Padshop Pro covers everything you need to create your own impressive granular synthetic presets. The Pro version comes with a 3-band parametric equalizer for each level. With a frequency range of 20 Hz to 20,000 Hz, the equalizer allows you to increase the clarity and smoothness of your custom presets and gives you the ability to edit sounds from the first step.
New in version
Fixed tuning issues. For imported samples, the root key setting was not saved.
Improved loading times for longer samples.
Fixed: Possible crash when switching presets.
Fixed: Missing "Enable Mod Wheel" setting.
Fixed: Interrupted audio playback with 32-bit float samples.
Fixed: Presets were unintentionally copied, when loaded via drag an drop onto the preset loader.