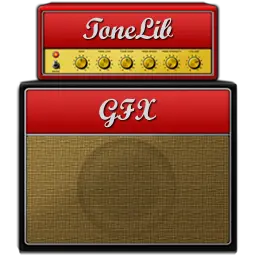 ToneLib GFX is a collection of guitar and bass guitar amplifiers, cabinets and effects. It is possible to use additional cabinet impulses, but the ones that come with the kit are very good.
Add. Information : Generally ToneLib GFX is a free program… was. In the fall of 2019, the developer made a major update to version 4 and the program gained a price. In the distribution, the last of the 3 free versions of ToneLib GFX, which we managed to find on the net. Under Windows – 3.9.8, and under Mac – 3.8.5. Perhaps someday there will be a distribution kit of version 3.9.9 and the distribution will be updated)
UPD 04/18/2021: The distribution has been updated! Version 3.9.4 (Win x64) has been replaced by 3.9.8 (Win x64). Please download the torrent.
UPD 09/15/2022: A manual has been added to the distribution. Translated by Sergey Nemkov. Thanks for the file to user ns2525. Please download the torrent.