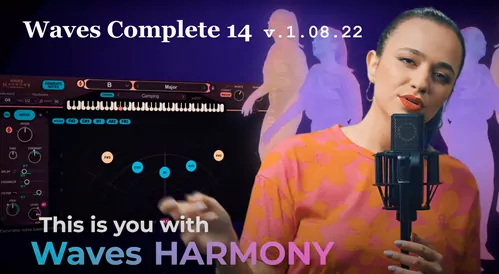 A complete package of professional audio processing plugins for various purposes,
awarded the Technical GRAMMY Award for his contribution to the development of music.
What's new
Changelog
August 1, 2022
New plugin – Waves Harmony: available as a standalone plugin or in Mercury, Pro Show, SD7 Pro Show and Vocal Production packages. Includes over 450 factory and artistic presets.
Waves Local Server v12.14.137.138:
Fixed: Cosmos Sample Finder V14 support on offline computers.