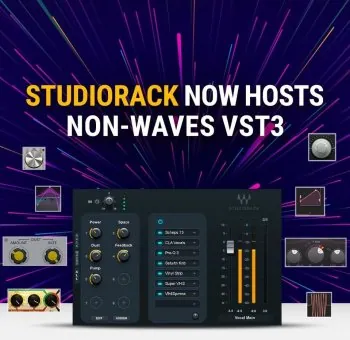 A complete package of professional audio processing plugins for various purposes,

awarded the Technical GRAMMY Award for his contribution to the development of music.
Changelog
September 6, 2022
New update – StudioRack v14.2.52.174 can now host non-Waves VST3 plugins from any manufacturer. Now you can create and save complete chains, assign plugins to macros, turn any plugin into a multi-band instrument, and create instant parallel chain splits with all your Waves plugins, as well as non-Waves VST3 plugins.
release notes