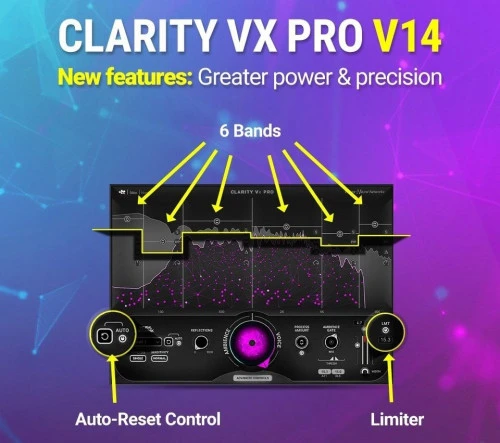 Waves is the world's leading developer of audio plugins and signal processors for the professional and consumer electronics audio markets.
What's New in V14
• New: Mix and Trim knobs have been added to our most popular compressors.
Get better dynamic control, fast, in API 2500, CLA-2A, CLA-3A, CLA-76, R-Comp and SSL G-Master Buss Compressor
• New: Faster loading.
Improved load times for plugins, presets and sessions in your DAW.
• New: Fast drag and drop preset workflow.
Load presets faster with new drag and drop workflow
• New: HiDPI graphics for some plugins.
Abbey Road TG Mastering, API Collection, CLA-2A, CLA-3A, CLA-76, F6, OVox and PuigTec equalizers now with ultra-sharp HiDPI GUI
• New: standalone app for Creative Sampler CR8.
Shape, manipulate and play your samples without a DAW
• New: Additional improvements.
• New presets, improvements and additional updates. See the full list of updates.
Speed ​​up your workflow with the new Mix and Trim controls
Set dynamics faster than ever with the new Trim and Mix controls for API 2500, CLA-2A, CLA-3A, CLA-76, R-Comp and SSL G compressors -Master. Now you can stay creative by quickly balancing volume and creating parallel compression in seconds right from your plugin.
SOURCE
New update: Clarity Vx v14 is now available.
New update: Clarity Vx Pro v14 is now available with the following new features:
6 bands (instead of 4) for more power and accuracy.
Built-in limiter to handle clipping when performing restoration and enhancement.
An auto-reset feature that improves the robustness of the neural network and saves time by reducing the need for user automation when the plugin needs to handle constantly changing noises or voices.