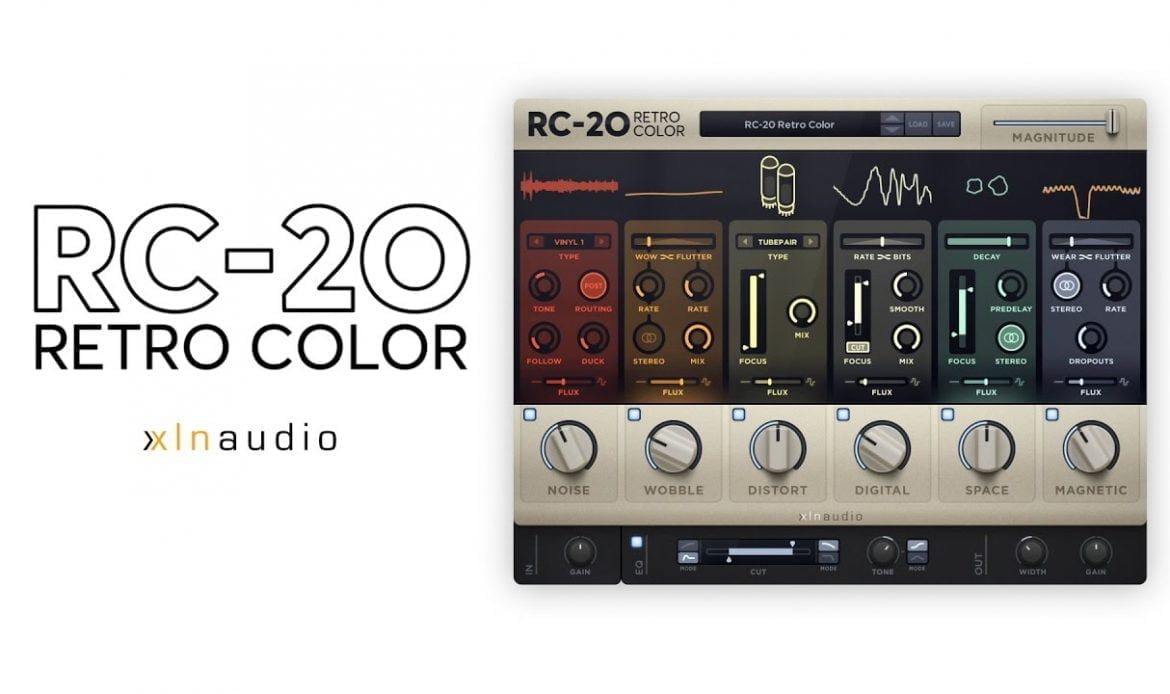 RC-20 Retro Color is a creative effect that addslife and texture to any record. It easily recreates the warm, cozy atmosphere of vintage recording equipment, but also works great in any modern production context. Six unique effects modules can recreate everything from vinyl recordings to VHS tape recorders, adding noise, vibration and interruption to your tracks. Its rough distortion and bit effect will add dirt to your drums and bass. Spatial and chorus effects will make your guitar sing, and filter effects will come in handy in modern club tracks. The exclusive Flux Engine adds instability and vibration to all effects modules, providing character, warmth and analog sound.
Installation and activation
0. Uninstall all XLN Audio programs released before 2017.
1. As an administrator, run the Setup RC-20 Retro Color v1.0.3 file.exe and install.
2. Run the file R2R_IS_AGAINST_BUSINESS_WAREZ_170811.cmd (R2R distribution folder) as an administrator. A black window appears with inscriptions. Press any key, the window will close. This adds 127.0.0.1 www.r2rdownload.com and 127.0.0.1 www.elephantafiles.com
3 to the hosts file. Make sure that the record is added. To do this, go to C:\Windows\System32\drivers\etc and open the hosts file using Notepad.
4. If there is still no such record, close everything, open the notebook as an administrator, in notepad select FILE> OPEN, in the window that appears, go to C:\Windows\System32\drivers\etc, in the same window at the bottom right we change the inscription Text documents (*.txt) to All files (*.*). The hosts file (and other unnecessary files) appears. Open it, prescribe
127.0.0.1 www.r2rdownload.com
127.0.0.1 www.elephantafiles.com
and save.
5. As an administrator, run XLN_KeyGen.exe from the distribution. In kingen, click Get first, then Register:
Close Window. Plugin registered:
This instruction is enough to activate the plugin correctly. If something still does not work, then it is either in your OS (driver, C++ redistributable, not worth net. framework 3.5, the installation occurs from / in the path containing the Cyrillic alphabet, the computer name contains the Cyrillic alphabet, etc., etc.), or the case in clubfoot).