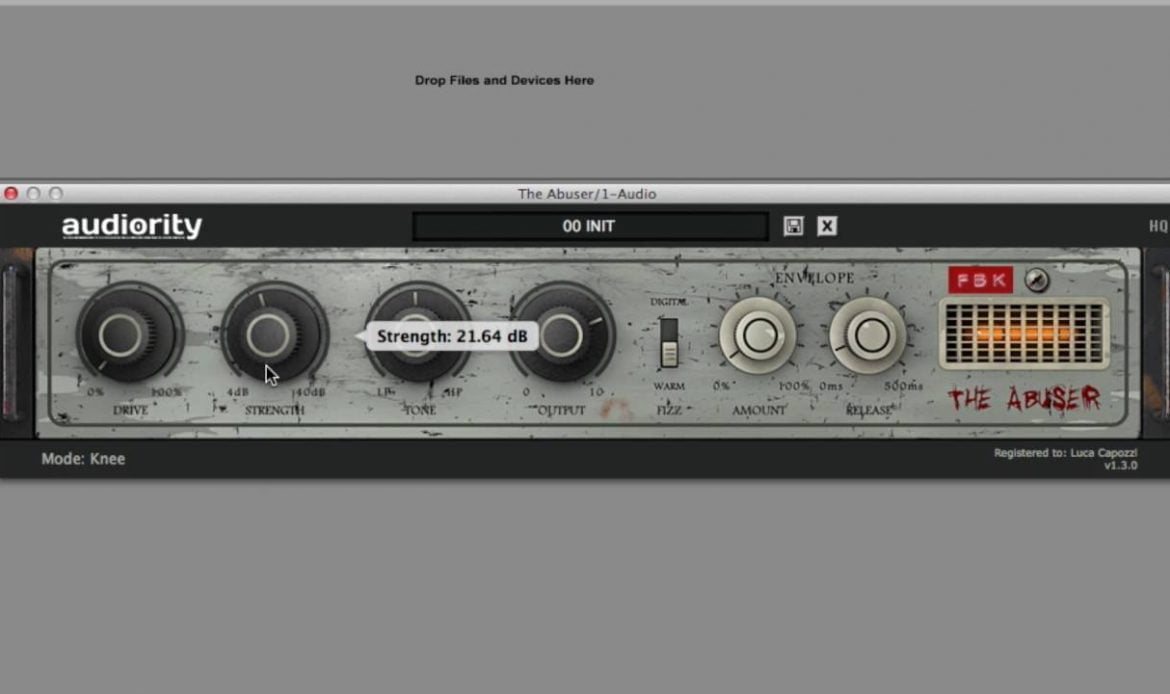 Year/Release Date:
08.2021 Version: 1.6.0
Developer: Audiority
Developer Site: audiority
Format: VST, VST3, AAX, AU* (* AAX works in legit PT. )
Bitness: 64bit
Table: present (license file) | RET
System Requirements: Windows 7 or later \ Intel
i5 or higher \ 2GB
RAM OSX
10.6.8 or later Core Duo 2GHz 2GB RAM
Screen resolution:
1024×768 VST2 and AU 32-bit or 64-bit host
Description: The Abuser is an aggressive distortion effect, ideal to give a unique sound to your guitars, basses, synthesizers, drums, etc. We are programmed with a rich distortion effect sound to match both classical and modern musical styles.
New in version
v1.6 (July 2021)
– NEW: Universal 2 Binary for Apple Silicon Macs
– CHANGE: Framework updatev1.5.2 (June 2020)
– FIX: Parameters slowdown
– FIX: Silence triggered randomly in some configurationsv1.5.1 (November 2019)
– FIX: Plugin working only on stereo channelsv1.5 (November 2019)
– NEW: Mac OSX Catalina support
– NEW: VST3 plugin format
– NEW: Fuzzy algorithm
– NEW: Notifications system
– BREAKING CHANGE: Dropped 32bit support