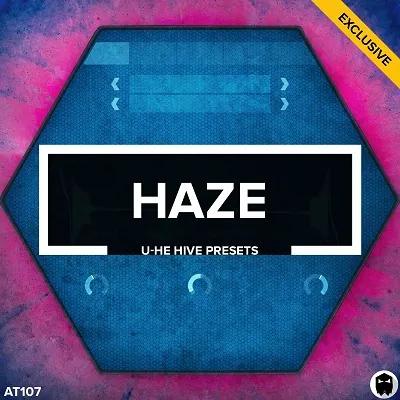 This new feature really opened up the possibilities of sound design. Allows us to create an extremely diverse bank of presets, unlike others.
Haze contains 107 custom Hive presets. Each patch will fire your imagination and inspire you to create new music.
---
---
A NEW EXPERIENCE AWAITS
Immerse yourself in three dimensional patches
Next Generation Sounds
Be ahead of the game by owning state-of-the-art production tools.
Speed ​​Up Your Workflow
Countless hours of have already been spent crafting each sound. Giving you quick access to everything you need to create your next production.
Fast-Track Your Knowledge
Analyze each individual patch and gain deeper insight to the vast sound design capabilities available.
Full Compatibility
All 107 presets work perfectly with both versions of Hive.
DIGGING DEEP INTO MODULATION
Our engineers have reached deep into the extensive modulation routing possibilities.
Resulting in a seriously rich and unique palette of sounds.
REQUIREMENTS:
To use the presets you will need:
u-he Hive VST/AU v1.2 or higher