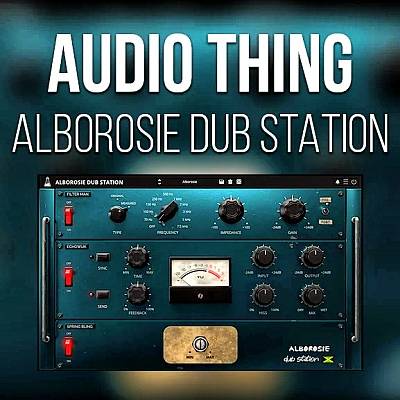 Straight from the heart of Jamaica's most prolific music community, the Waterhouse in Kingston, we are proud to present to you Alborosie Dub Station!
We have selected, analyzed and meticulously recreated the original filter, echo and spring reverb used, modified and used by legendary Osbourne Ruddock "King Tubby" – producer, studio engineer and pioneer of dub reggae from the golden era of the 70s – from his personal collection of vintage gear Alborosie …
ECHOWUK: Directly from allied studios, then King Tubby Studios at Waterhouse Kingston, the MCI 2 cassette used for the recording and echoing of most classic reggae in general and Tubby's popular instrumental dub mixes.
SPRING BLING: Directly from King Tubby Studios in Kingston's Waterhouse, a modified Fairchild spring reverb used by Maestro himself on most of the classic recordings and dubbed mixes he has recorded and produced.
FILTER MAN: Modeled after the so-called "Big Knob" Tubby, a passive high-pass filter with eleven frequency steps from 70 Hz to 7.5 kHz. This filter has defined the sound of the entire "indigenous" area of ​​Jamaican music!
Special thanks to Lloyd James "King Jammy" for the continued inspiration and guidance!