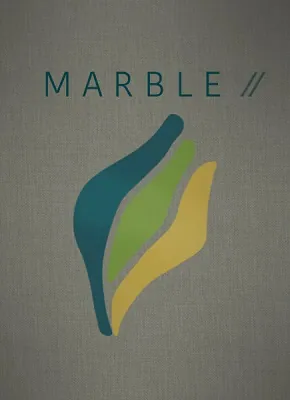 OUTSTANDING INSPIRATION
MARBLE 2 is a contemporary source of creative inspiration that is very easy to use.
With all of its patterns and sequences – around 400 – it provides the building blocks for your musical ideas and allows you to compose quickly. But, of course, each of its many parameters can be changed manually and in real time.
KONTAKT 5.8.1 OR LATER FULL VERSION REQUIRED!
A lot has changed with the upgrade. Besides 63 completely new sounds, Marble 2 has many new features like Sample Start Point Shift, Repetitions, Micro Tuning and many more. (see list below)
WHAT IS MARBLE 2?
MARBLE 2 is a creative music tool to help you quickly compose and implement your music ideas. MARBLE 2 is technically a two-track 16-step sequencer with the ability to edit every single step in terms of volume, pan, filter, tune, drive, reverb etc. To summarize, you have eleven parameters from which you can choose! To feed these two tracks, MARBLE 2 provides 63 different sound sources; some of them come in up to six times round robin with several dynamic layers.
But if that was not enough, MARBLE 2 allows you to shape the entire sound in real time. You have 13 manually and individually adjustable effects at your fingertips for each of the 127 steps on the table. To recall these effect settings, use the mod wheel – which runs through all 127 steps. You can now shape your sound in real time according to your requirements.
THIS IS WHAT YOU GET
An 'open' Sequencer
It is the core of Marble 2, 2 parallel sound slots, each equipped with an 'open' 16-step sequencer. 'Open' means it is possible to determine and define the values ​​for 11 parameters for every step of both sequencers. You can change velocity, pan, length, distortion or bit depth, lowpass filter, tuning, micro tuning, chorus, repetition, reverb, and delay. Also, you can change the start point per step for all textures!
Chromatic
MARBLE 2 is fully chromatically playable and is not just a one-key trigger machine. You can play the sounds in every key or as chords, but it is also possible to "lock "the tuning, which lets you easier play drum beats or rhythmical patterns.
63 Sound Sources
For feeding the two sound slots, MARBLE 2 provides a lot of exciting synthetic and organic sound sources. There is a complex arsenal of synths and nice and various organic sounds. We have 16 great percussion sources, from deep, powerful, to exciting urban sounds. Finally, we have 16 field recording samples and textures (below, you will find the entire list). There are over 2,500 single sample sounds. (Full List in the downloadable manual below)
Real-time Sound Shaping
That is unique! MARBLE 2 provides the unique real-time sound shaping feature. After creating a sound in the sequencer area, the entire sound of MARBLE 2 finally passes a complex effect matrix. This effect matrix includes various effects such as low- and highpass filter, distortion, frequency rate, random generator and more. And now the addition of shaping the length and lp filter on top of the sequencer. Through the slightest changes in these effects, MARBLE 2 achieves impressive results and gives exciting vitality and complexity to all the sounds or patterns. And guess what? All of that works in real-time.
Clever Preset Menu
No more problem wading through long lists of presets. Marble 2 – like Rhytmik – has a dynamic preset menu with over 20 adjectives in 4 categories. And if you like a pattern, add it to your personal favorites list. A real innovation!
About 400 presets
Marble 2 comes with almost 400 presets. Almost everything you could wish for is there. Fat and deep hybrid percussion loops make a modern chase a breeze. Or beautiful atmospheric melodies that can be the starting point for something emotional. Or just some field recordings, very usable as snippets for your music.
Marble 2 includes an expansive list of new features:
– A clever preset browser that allows you to filter through 23 categories.
– Favorites: Now, you can add presets to your favorites list for easier and quicker reach.
– Marble 2's sequencer comes with 63 entirely new instruments divided into four categories: organic sounds, powerful synths, textures, and percussive instruments.
– The textures now come with a new function called Start Point, ie, each step of the sequencer triggers the texture sample, which can start at different points. Start points, combined with the length functions, allow for a new and easy handling approach.
– Control the attack of the length function
– Two different types of distortion
– The adjustable low pass filter resonance
– A new chorus with variable tempo
– Micro tuning capability
– Event repetition
– Finally, and that's great – you can now use the mod-wheel to control the sequencer slots' length and low pass filter in real- time and relative to the track table steps.