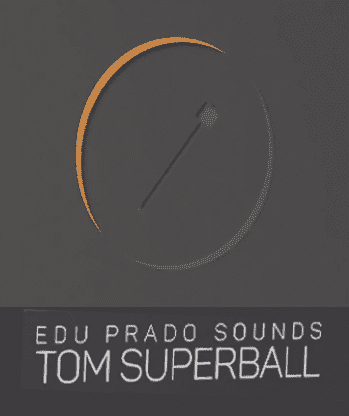 Tom Superball is a creative sound design library part of the Advanced Percussion Sample Library series. It consists of a beautifully sampled tam-tam played with a superball mallet (also known as a resonant mallet). The highlight of this library is the "Cassette" function, which allows you to play samples through a vintage Grundig analog cassette deck, adding more depth and harmonics to the sound.
The Tom Superball Library blurs the line between music and sound design, delivering beautiful otherworldly sounds that are perfect for sound design and can easily mix and enhance your music. These unique designs are full of character and movement, adding another layer and more depth to your creations.
The library comes with 4 different patches:
2 Tom Superball scratches: Original and Cassette modes – with a choice of long, medium and short evolving scratch samples.
2 Tom Superball Loops: original and cassette modes – with pitch and loop evolution extended to the entire keyboard that can be played chromatically.
Tom Superball also offers a large selection of useful and carefully selected effects built into its GUI.