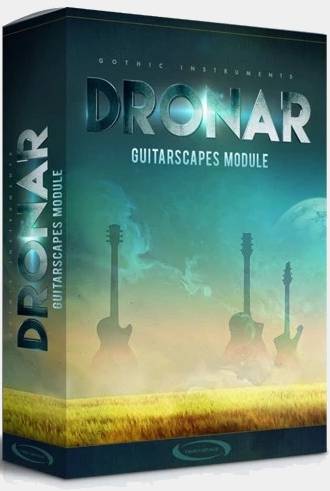 With Gothic Instruments DRONAR Guitarscapes, you can create a wide range of guitar textures, from natural playing accompaniment to wildly complex and impressive soundscapes. DRONAR Guitarscapes offers hundreds of beautiful presets and a huge set of controls designed for deep exploration, self-expression and discovery. Whether you're a beginner or an expert, you can create an enriching atmosphere just by playing a very small number of notes.
Update 1.1 contains the following changes:
1) Port to Kontakt 6 (Kontakt 6.6.1, full version, now minimum requirement).
2) All .nks are converted into snapshots.
3) New effects "under the hood", including a new delay with a diffuse mode and several types of delay.
4) Added 10 custom impulse responses selected from Artistic Impulses by audio engineer extraordinaire Alessandro Camnacio.
5) 10 new shots.
6) General improvement of the engine (obsolete 12-button switching system has been eliminated).