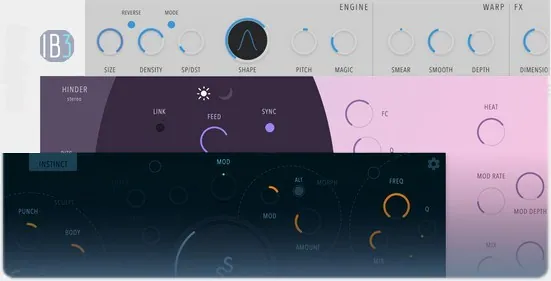 Overview of the Inertia Bundle:
The Inertia Bundle includes everything that was created by Inertia. In this bundle, you get our widely used granular synth, drive, and delay.
Included Plugins:
GRANULIZER 2 v2.4.0: A granular synthesis software synthesizer designed for creative sound design.
HINDER v1.0.0: The vintage lo-fi delay you've been missing.
INSTINCT v1.0.1: A living organism of drive, dynamics, and tone.