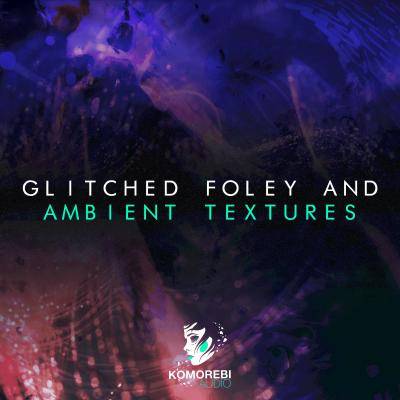 Komorebi Audio presents "Glitched Foley and Ambient Textures", an ambient sample pack focusing on ambient swellings and textures of pads, drums and rhythm loops, Foley-inspired, as well as ghostly and cinematic transitional loops.
This sample pack has been masterfully crafted by London-based producer Skit, whose ambient and emotional energy is put into every sound in this collection. This is the second Komorebi Audio sample pack created by Skit for Komorebi Audio; his first set was "Emo Wave and Organic Trap", which he released in September.
Combining rich and textured ambient pads, slow and emotional guitar recordings, glitchy and organic Foley drums, intriguing top line melodies and a mixture of real and synth bass tones, this pack offers everything you need to give your tracks an otherworldly and dark feel.
The percussive elements of this Foley sample pack were created by layering real world organic sounds and field recordings with synthetic digital sounds and resampled elements. They were then mixed and processed to bring out their unique timbre, while taming any unwanted frequencies.
The pads were made from a variety of sources such as guitar chords, pad progressions, and vocal footage. They were then modulated and transformed using complex granular delays, tricky reverbs and ultra-slow time stretching.
All guitar sounds were taken from Skit's original compositions and recorded using a vintage Mexican Fender guitar and a variety of high-end amp simulations and effects units.
"Glitched Foley and Ambient Textures contains over 400MB of files provided in 24bit WAV format. Each sound is 100% royalty-free and has been tagged, tempo-synced for ease of use.
Inspired by the sound of Submerse, Klimeks, Eskmo, MRKRYL, Sorsari, Clams
Casino and Grayera.
The pack contains:
68 melodic loops

68 melodic one shots

73 Drum loops

89 Drum one shots

10 Transition loops