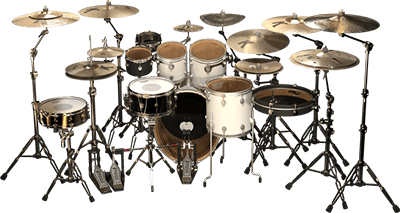 To be limitless, you need to be a real prodigy. Labels like precision, feel and power are often contradictory, but they all describe the icon that is Tony Royster Jr.
From winning drumming competitions as a child to becoming the backbone of some of the world's biggest artists, life experiences and experimentation have developed his signature sound.
When we set out to turn such a vast skill set into a virtual instrument, we aimed to make it breathe and feel natural; finesse, wide open sounds and focused tones have become the focal point of this library and truly reflect who Tony is as a player.
We bring you a unique library that is more than pop, hip-hop, trap and more, MixWave: Tony Royster Jr.
Take and play.
Get Tony's perfect production kit out of the box.
Includes 13 drums with 6 snare variations and a set of 11 cymbals sampled and mixed at 
MixWave Studios
 .
Full control.
Go from completely raw samples to mixing-ready drums with a single click using a full-featured and intuitive mixer-style interface.
Dial in pre-mixed reverbs or built-in master channel effects, including compressor, EQ, and tape saturation.
…and even more
With an unrivaled array of features, tools and controls, 
MixWave: Tony Royster Jr. 
will cope with any task.