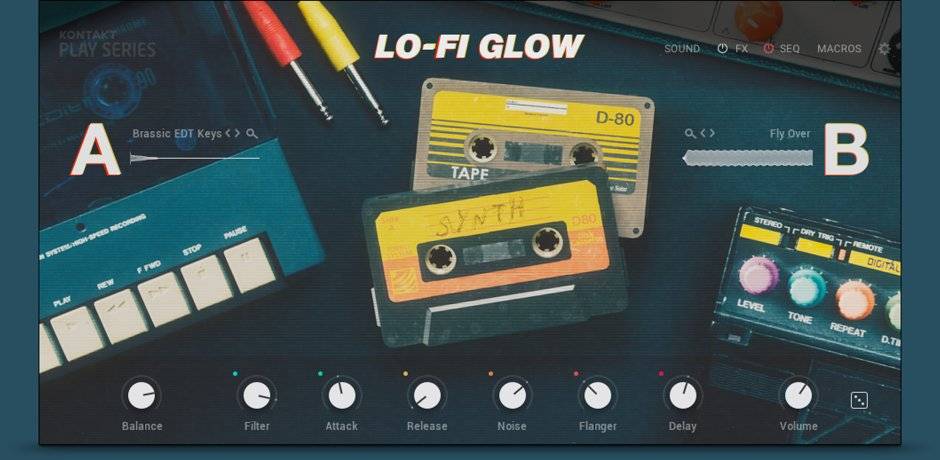 MAGIC LO-FI Pooh tape. Dirt distortion. When the sounds get a little rougher, something magical happens – it's LO-FI GLOW. To create this instrument, vintage synthesizers, keyboards, organs, guitars and basses were recorded in the highest quality and then processed with effects pedals, tape recorders and samplers such as the SP-404. melodic. LO-FI GLOW also comes with powerful built-in tools – from custom effect chains to macro editing – so you can quickly create your own tones.
MISTY MELODIC TEXTURES
Keys, synths, guitars and bass recorded and processed for lo-fi warmth
Over 150 customizable presets perfect for hip-hop, house, electronic and more.
Easily create sounds with powerful sound design tools, effects, macro editors, and more.
Part of the Play Series: great sounding presets and real-time control in an intuitive interface.
Version 1.0.1 2021-09-21 FIXED An
issue
where stopping the host transport during a long note while the sequencer was running caused notes to hang.
FIXED
Any patches that use the Tape Saturator effect in HQ mode will now disable HQ mode (to prevent cuts and pops).