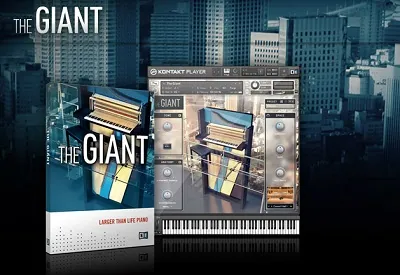 You have never seen or heard such a piano. THE GIANT captures the sound of the world's largest piano to convey something even greater: an intense, dynamic playing experience with a sound that is bound to inspire. From urban pop, bombastic scores, mellow piano ballads, driving rock riffs or dull jazz timbres, THE GIANT's raw sound is instantly satisfying – right out of the box. Throw in detailed control options and a dark cinematic version of the instrument, and THE GIANT's uniqueness is matched only by its versatility. Get to know your new grand piano for almost any style.
Added pre-integration with KOMPLETE KONTROL.
Added pictures of Kontakt.
Added speed curve specifically for KOMPLETE KONTROL S-SERIES.