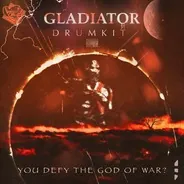 Overview of Drumkit about Gods and Heroes:
A comprehensive drumkit designed for music producers, inspired by gods and heroes.
Features of this Drumkit:
Over 25 additional sounds to enhance your music production.
Includes 22 unique loops to spark creativity.
105 mix presets for quick and efficient mixing.
Drum machine samples: 4 505s, 2 606s, 46 808s, and 3 909s.
A rich collection of snares, claps, and other percussion: 50 in total.
22 CS (Controlled Sound) elements.
31 fills to add dynamics to your beats.
27 FX (sound effects) for added flair.
14 grimes sounds for unique textures.
19 kicks for powerful low-end presence.
A vast selection of 170 percussion samples and more.