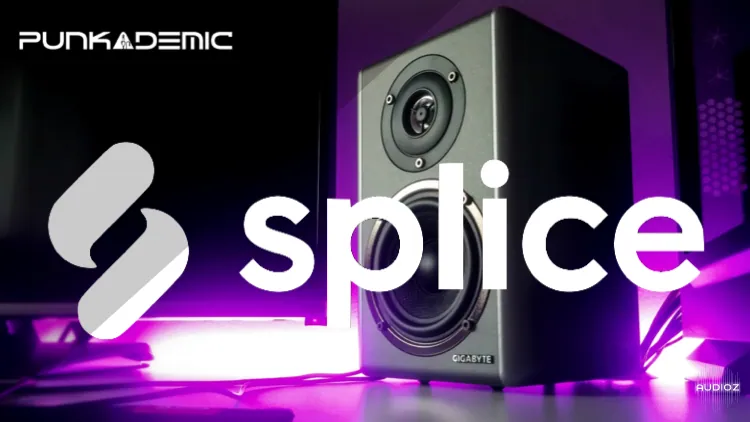 Are you a music maker, performer, composer, or aspiring songwriter looking to up your game? This is the place to start.
Splice is a platform that gives you access to millions of completely royalty-free samples. They have their own app that works alongside your DAW, giving you full creative freedom to explore and manage your Splice sounds. Producers all around the world are turning to use Splice as their main library of sounds – and you should too!
If you don't know me, I've published a lot of classes here. Those classes have been really successful, and a big request I get from students is: Show us how to use some of your "secret weapon" tools. So here you go – my biggest and best music production secret weapon: Splice.
Here is a list of some of the questions we will answer:
What is Splice?
How music does it cost?
How do I set it up?
What DAWS will it work with?
Can I keep my Splice sounds after I cancel my account (You can!)
Can I sell my own samples on Splice?
How do I use the Splice app?
What is the Splice credit system?
And Much, Much, More!
My Promise to You:
I am a full-time Music composer and Educator. If you have any questions please post them in the class or send me a direct message. I will respond within 24 hours. And if you find this class isn't for you, I am more than happy for you to take advantage of the 30-day money-back guarantee. No questions asked.
What makes me qualified to teach you?
In addition to being a composer and educator, I also have a Ph.D. in music, I am a university music professor, and have a long list of awards for teaching.
But more importantly: I use this stuff every day. I write music professionally, I am an active guitarist, and I stay on top of all the latest production techniques, workflows, and styles. As you will see in this class, I just love this stuff. And I love teaching it.
You will not have another opportunity to learn my secret weapons than this.
Let's get started!
See you in lesson 1.
Content
01 – Introduction
1. Introduction (02:17)
2. What is Splice? (04:19)
3. Royalty-Free Samples (05:27)
4. Rent-To-Own Plugins (03:13)
02 – Setting Up Your Account
1. Cost Options (03:45)
2. Additional Costs (01:52)
3. Using the Website (02:35)
4. Using the App (03:34)
5. Installing the App (01:21)
03 – Finding Samples
1. The Splice Credit System (04:37)
2. Searching for Samples (04:29)
3. Presets (03:30)
4. Packs (03:11)
5. Collections (04:02)
6. Your Sound Library (02:12)
04 – Using Splice Samples in Your DAW
1. Using Splice with your Digital Audio Workstation (03:45)
2. Adding Your Splice Sounds to Your Library (03:52)
05 – Selling Your Sounds
1. The Splice Curation Process (04:10)
06 – Wrap Up
1. What Comes Next? (01:42)
2. Thanks for Watching! (00:58)
3. But Wait! There's More! (02:11)
4. Tip Jar (01:14)