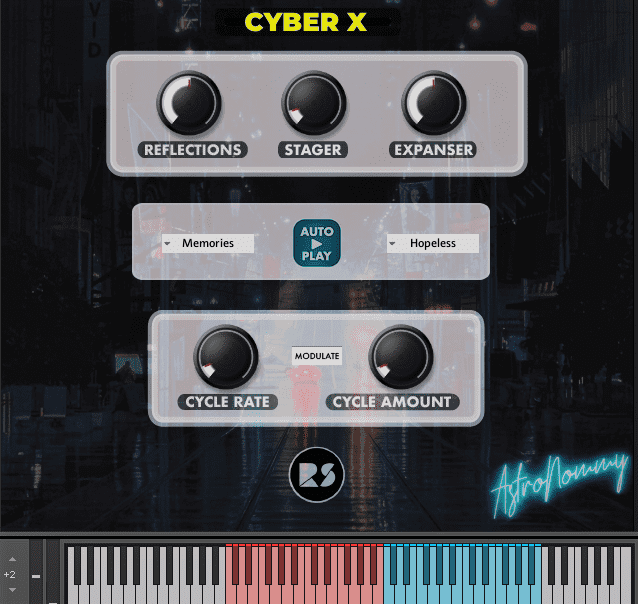 Unique library of cyberpunk soundtracksCyber ​​X is made with cyberpunk culture and soundtracks in mind. Inspired by movies/games like Blade Runner, Matrix, Cyberpunk 2077 and more. Rast Sound has created a unique library that allows you to easily combine different sounds and comes with an engine that can play itself. With solo instruments, patterns, long recordings and soundscapes, Cyber ​​X brings you a library and engine to help you easily combine and preview presets.Solo instruments, patterns and backgrounds
Cyber ​​X offers multi-sampled solo sonic instruments, patterns and ambiences that are designed to easily create tracks with a cyber feel.
Engine
The Kontakt Rast Sound engine built for Cyber ​​X is simple yet inspiring. It can play presets with Auto Play function, offers 2 menus for selecting solo instruments and ambient, patterns separately, which can later be played together. One fun gesture is that every time the preset changes, the graphic changes to a different amazing background image. Cycle Rate and Cycle Amount are fancier names for the LFO parameters to help create movement, where the Modulate button additionally oscillates the speed to create rare movements.
Functions
1.5 GB Unzipped for Kontakt v5.8+ & WAV
225+ Preset Combinations
400+ Samples