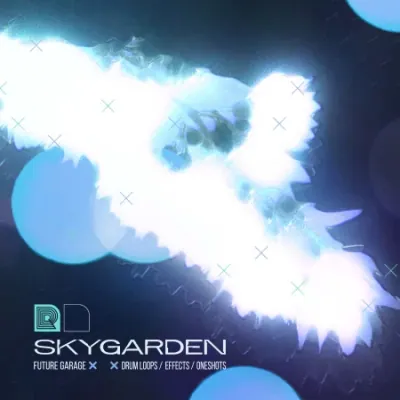 Drift along a shimmering stream of meticulously crafted sounds, each conceived with a keen awareness of powerful vibrations. SKYGARDEN offers a creative haven, focusing on Future Garage, Dubstep, and Wave genres, providing the essential tools to construct vast, emotionally charged tracks, mesmerizing grooves, and captivating sonic landscapes.
Features:
Sonic Palette: Immerse yourself in an idea through the canvas of a song's opening or layer existing components to forge a uniquely ethereal soundscape that's entirely your own.

Versatility Unleashed: SKYGARDEN raises the bar in terms of usability and versatility. It encompasses an array of carefully designed elements, including drum loops, robust percussion sounds, pristine individual drum hits, and intricately layered foley sounds. Each sound is meticulously processed, presenting a collection of outstanding, ready-to-use loops.

The Sonic Realm: Traverse a spectrum of atmospheres, from the surreal, where reverberant, hazy pads swell in a state of bliss, to the immediate, with the chirping of crickets serenading an oceanside backdrop.
Content Overview:
Loops: Delve into 125 immersive loops that breathe life into your sonic creations.

One Shots: Access a treasure trove of 82 one-shot samples, each designed to elevate your sonic palette.