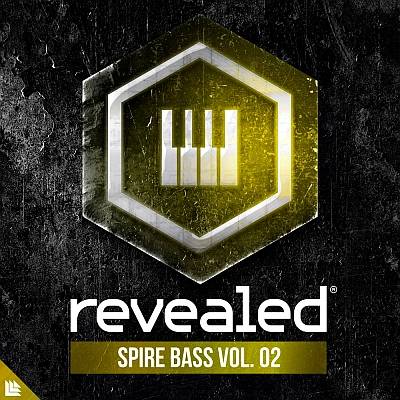 Publisher : Revealed Recordings
Website : revealedrecordings
Format : SYNTH PRESET (RS SPiRE 1.5.1+)
Description : Revealed Spire Bass Vol. 2 is a collection of presets of 32 bass sounds. You'll find Revealed's signature sound – from progressive to the main stage of the festival.
Among each preset with modulation wheel assignments, each preset also has all four macro controls programmed to give you more creative options for shaping your sound the way you want it.
Show yourself!
32 presets
Core synthesizer patch mapping and programming
All presets assigned intuitive modwheel parameters
All presets assigned all four macro controls for easy tweaking and multiple sound variations
Preset format (s): .swzip (Full Bank) + .spf2 (Individual Presets)
Note: Presets Require Full Retail Version of Spire 1.5.1 or later