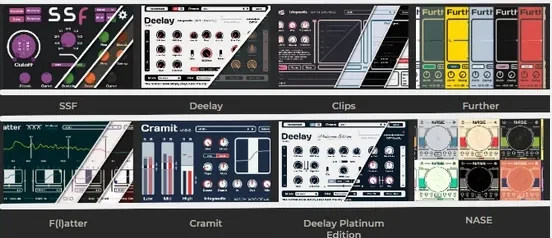 PLUGINS YOU USE MOST BUT YOU SPEND LESS TIME ON THEM :
Hello! My name is Aapo and I live in Finland. I love music, programming, cars and more.
I've been making music on my computer for years, often questioning the over-complexity of most plugins.
When you are in a state of flow when creating music, you do not need to think about how this or that plug-in works to achieve the desired sound.
I created the Sixth Sample to start making plugins that do just what you need, no more, no less.
Plugins, I wish they existed. I hope you find them as comfortable as I do.
Deelay PE
 (Platinum Edition): The delay plugin of your dreams.
F(l)atter
 : Dynamic multiband distortion.
Clips
 : All-in-one dynamic plugins.
Further
 : Natural reverb and panning.
NASE
 : Noise-Assisted Stereo Enhancer.
SSF
 : Working filter with self-modulating cutoff slider.
Deelay
 : Free delay with premium features.
Cramit
 : Free OTT style compressor.