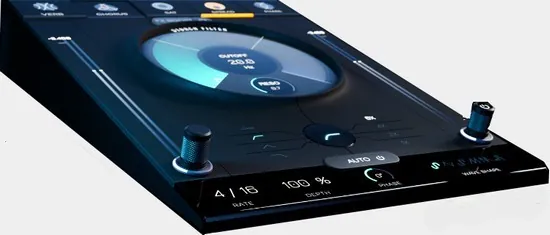 ~ INCREASE YOUR CREATIVITY – SIMPLIFY YOUR WORKFLOW – UP YOUR SOUND ~
Storch Filter was born from a dynamic collaboration between Slate Digital and Grammy-nominated, multi-platinum producer Scott Storch, and is a must-have production tool that makes it easy to bring freshness and vitality to your sound. With five built-in effects, an autofilter, and presets created by Scott himself, Storch Filter streamlines your workflow in no time.
Whether you're working on a punchy hip-hop track or a silky R&B ballad, Storch Filter is the perfect tool to inspire creativity without compromise.
Peculiarities
Comprehensive filter and multi-FX plugin.
Created in collaboration with legendary record producer Scott Storch.
The presets are designed by Scott himself.
Add five built-in effects to your signal.
Control multiple effects with a single strip of automation.
The cutoff and resonance knobs are linked to FX macros.
Built-in autofilter with six types of waves.
FX Boost slider for more sonic flexibility and control.