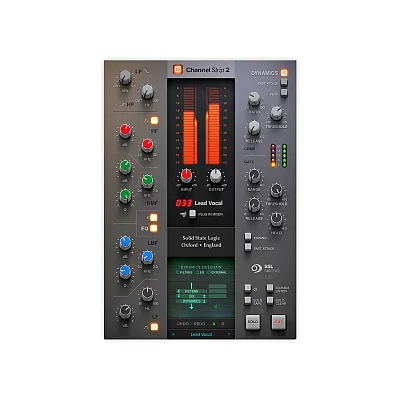 Software Development Department of British company Solid State Logic has unveiled the SSL Channel Strip plugin. According to the company, the effect is a key tool in achieving the characteristic polished and luscious sound of SSL studio consoles.
The SSL Channel Strip combines a virtual version of the parametric EQ of the British manufacturer's consoles with a dynamic module, compressor and gate / expander. The developers refused to emulate microphone preamps: SSL preamps differ in a very clean and neutral sound, which is why they practically do not participate in the formation of the famous sound of consoles.
The effects chain is designed to help you with corrective equalization, removing unpleasant sound tones, and lightly compressing the signal. Despite the versatility of the chain, the company notes that the plugin performs best when it comes to processing vocals. The sound takes on a more expensive hue, saturated with a luxurious radiance.
Specifications
SSL console channel strip features, workflow and sound
Compatible with UC1 controller
4-band EQ, two shelving sections and two parametric
Variable low-pass and high-pass filter
Switchable EQ characteristics between E Series and G Series
EQ section featuring SSL's' Anti-Cramping 'technology
"Over-Easy" soft ratio compression characteristic for smooth transitions
Variable process order routing
External side-chain input
Dynamics side-chain processing with independent side chains for compressor and expander / gate