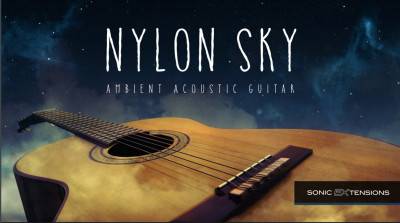 Sonic Extensions – Nylon Sky: A Sample Pack for Ethereal and Dreamy Soundscapes
Sonic Extensions – Nylon Sky is a sample pack that features a range of sounds inspired by ethereal and dreamy environments. The pack includes a variety of samples, including gentle guitars, lush pads, and atmospheric textures, as well as synthesized sounds and effects that capture the serenity and tranquility of the sky.
With the rise of ambient and chillout music, Sonic Extensions – Nylon Sky is a valuable resource for producers looking to create soothing and relaxing soundscapes. The pack's high-quality recordings and versatile samples make it easy to incorporate the sounds of the sky into your productions, adding depth and emotion to your music.
Extension for Omnisphere 2.8.0d and higher
323 SOUNDS
285 SCENES
57 PATCHES
38 SOUNDSOURCES
The latest current version of Omnisphere:
Spectrasonics – Omnisphere v2.8.5f WIN/MAC SAL, VSTi, VST3i, AAX, AU x64