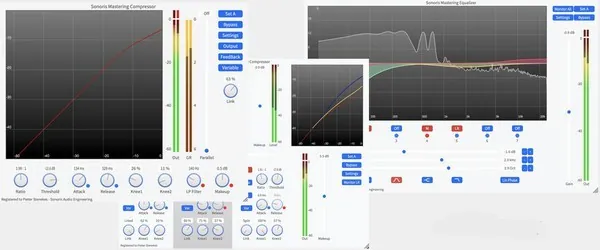 The name "Sonoris" draws inspiration from the word "sonorous," signifying a "full, rich sound." This core idea, combined with the values of authenticity and purity, lays the foundation for Sonoris Audio Engineering's vision in the world of recording and audio engineering.
Included Plugins: Sonoris Audio Engineering offers a range of high-quality plugins designed to elevate your audio experience:
Mastering Compressor:

An ultra-clean compressor, perfect for handling delicate materials.

Mastering Equalizer:

Ideal for mixing and mastering, featuring 7 distinct ranges to fine-tune your audio.

Multiband Compressor:

An ultra-clean processor, suitable for the most delicate of materials.