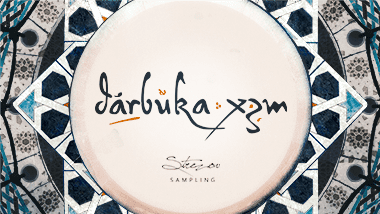 For many years, the darbuka has been a fixture in soundtracks and music around the world. Applying our sampling philosophy to the various instruments of the Darbuka branch has yielded very organic and fresh results that, when combined with our X3M percussion engine, are a joy to play.
One of our main goals was to get consistent Round Robins for as many playing techniques as possible so that we could write fast, yet smooth and realistic sounding drum arrangements. To achieve this goal, we carefully edited each sample of the 9 Round Robins by hand and made as many iterations as necessary after carefully testing the articulations in a real composing environment.
Recording took place at the Sofia Session studio where we also recorded previous X3M libraries to ensure smooth and easy overdubs.