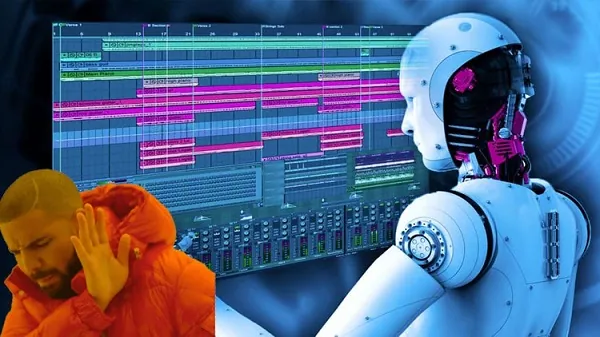 "Making AI Songs in 5 Minutes" is a fascinating and innovative course that explores the latest developments in artificial intelligence and music composition. This course is perfect for anyone who wants to create music that is both unique and personalized, while exploring the potential of AI technology.
Through this course, you will learn how to use AI tools and techniques to generate music that is tailored to your individual preferences and creative style. You will explore the latest machine learning algorithms and natural language processing technologies, and how they can be used to create compelling musical pieces in just five minutes.
In addition to learning about cutting-edge AI tools and techniques, you will also have the opportunity to practice your skills in a supportive and collaborative environment. You will engage in hands-on exercises and experiments, allowing you to experiment with different AI tools and explore your creativity in new and exciting ways.
By the end of this course, you will have a deep understanding of the AI music landscape, and the skills and knowledge necessary to create your own AI songs. Whether you are a seasoned musician or a curious beginner, "Making AI Songs in 5 Minutes" is the perfect course for anyone looking to explore the intersection of AI and music composition.
Overall, this course will empower you to take your musical creativity to new heights, using cutting-edge AI technology to create music that is truly one-of-a-kind.
Author
Ardis R
IT expert
At just 18 years of age, I have already accomplished a remarkable feat by graduating from Shkoder University with a degree in Computer Science and Information Technology. My academic achievements are a testament to my hard work, dedication, and intelligence, and they serve as a clear indication of the great things that I will accomplish in the future.
Who this course is for
• Students who want to learn about AI music
What you will learn
√ Students learn to download the songs online
√ Students learn to split the vocals from the instrumental
√ Students learn to turn the vocals into any AI model (voice)
√ Students learn to turn the ai voice into a full song

Requirements
• No requirements needed.
Content
1 – Downloading and splitting the vocal from instrumental and making it ready for AI (05:13)
2 – Learning the AI | Turning any voice into your favourite artist (09:31)
3 – Turning the generated AI VOICE into a full song + Mixing techniques (05:20)
4 – Extra: Showing some of my previous works. (05:06)
5 – Extra: The key is to keep it simple (05:34)