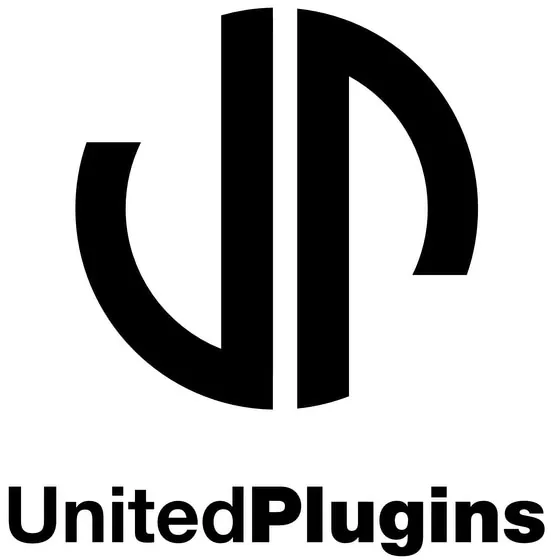 Distribution updated : a new plugin UniChannel v1.0 has been added, plugins have been replaced with new versions of QuickAG v2.2> v2.3, QuickBass v1.2> v1.3
Yes, that's us. United Plugins. The word "United" in the name of the company means that we are united and what we are creating. This means that we are a federation of small independent development teams made up of people who were previously involved in the music industry.
Founding Triad – JMG Sound, FireSonic and SounDevice Digital. Our teams include artists, producers and engineers. We all strived for the freedom to create instruments that we would like to use in our studios in our projects. And we found this in creation. Our plugins may not be for mainstream use, but we probably build tools for people like you.
United Plugins live and create with the help of another powerful and experienced brand, MeldaProduction. They helped us implement their ultra-light licensing system, so you can also find individual MP products on the United Plugins website.
We hope our plugins take a firm place in your creative chain. Try them, use them and share your valuable feedback with us. We are here for you.
So:
Autoformer v2.1
DIFIX v2.3
Electrum v1.3
Expanse3D v1.1
FireCharger v2.1
FireCobra v2.1
FireMaster v2.1
FirePresser v2.1
FrontDAW v2.2
Hyperspace v2.1
MorphVerb v2.1
Orbitron v1.1
QuickAG v2 .3
QuickBass v1.3
RoyalCompressor v2.1
SubbassDoctor808 v2.2
Transmutator v2.1
UniChannel v1.0
UrbanPuncher v1.0
Verbum v2.2
Voxessor v1.3
Plugin Description
Autoformer – Some entries are nearly perfect. Almost. The desired perfection can be achieved with Autoformer. An instrument that can act almost invisibly and can also add great flavor to your tracks. Autoformer combines analogue, such as a preamp, with an automatic volume function and a soft compressor. This is the right tool for your vocals or voice-overs. Improves the performance of drummers or bassists. The Autoformer is the perfect mixing companion for both bass and double bass. It is indispensable for creating vocal or off-screen tracks, but it can also be used to balance drum recordings.
DIFIX- Many sound cards claim to have a Hi-Z instrument input. But in reality, the input impedance is not high enough for your pickups to work properly. This negatively affects the signal of your instrument. If you are using one of these types of sound cards, you will definitely need DIFIX to get your guitars or bass to sound right.
The instrument input of a sound card is different from a regular DI box. Connecting a guitar or bass directly to it can cause your recording to lose brightness and sound really dull. DIFIX uses a multi-band dynamics processor to flatten the sound and add a bit of analog richness as if you were using a real DI box. Most often, you will need DIFIX when recording in a home studio with a cheap sound card. But we dare say that even with hundreds of dollars worth of hardware DIs, you might still need a little fix. The question is not IF, but AVAILABILITY.
Electrumis a versatile one-screen guitar solution. The last amp and pedalboard your guitar will ever need. Suitable for any style and technique of guitar playing. Rhythm guitar or solo. From jazz to modern metal. Achieve the perfect sound for any electric guitar quickly and easily with all the options available in one window.
Expanse3D – The world isn't flat, and your music doesn't have to be flat. This space booster uses the latest (and futuristic) knowledge of psychoacoustic effects to help your tracks penetrate all three dimensions. This 3D expander will make your sounds deeper, wider and larger. In short, YOUR MUSIC WILL SOUND SUPERMASSIVELY!
FireCharger- Do your tracks sound boring or boring? They need energy. They need to be charged. FireCharger can take your mix or instrument recording to the next level by touching just a few knobs (or just one in most cases). FireCharger is a versatile processor with intelligent spectral charging algorithm and instant sound enhancement, including analog tape emulation and advanced exciter.
FireCobra- combines the accuracy of the digital world with the living randomness of analog. There is more technology behind its simple user interface than you'd expect. FireCobra intelligently analyzes the audio signal and makes it sound louder, more powerful and better overall. This makes the mixes better with almost no time wasted tweaking. Just place it on each track you want to improve and indicate how much. Fast and easy and sounds incredible.
FireMaster – Your track is already great, but you still feel like it needs some extra polish. A little push for excellence. This so called cherry on top is the FireMaster FireSonic. This ultimate finisher and sonic exciter will give your tracks more body, air and perfect balance.
FirePresser- The secret to getting a natural yet powerful sound is to use multiple compressors in sequence. FirePresser brings you four of the most significant analog compressor emulations in a simple interface that makes it easy to mix them together and instantly apply luscious analog compression to any material in no time.
FrontDAW- The digital world with its clarity and precision lacks some of the atmosphere of the old days. That's why English producer and remixer Greg Brimson, also powered by the United Plugins engine, came to us with his idea for a dream plugin. "Create an entrance door for each recording and name it Front DAW guys," he said, "so that every track has a real analog input." With it, you can turn your DAW Mixer into a true analog console.
Each track is different from VARM
Hyperspaceis an algorithmic reverb that allows the user to create algorithms consisting of different processors. Vintage, Classic, Retro, Modern, Sci-Fi and Space modes allow you to combine different algorithms with endless possibilities. HyperSpace will enrich your tracks with a multitude of colors.
MorphVerb – All reverbs in one plugin. What type of reverb should I use on my track? Should I use chamber or hall? Or something in between? MorphVerb is a unique tool that provides the fastest way to find your ideal reverb setting. The subtle mixing capability gives you the ability to achieve a reverb tone that exactly matches your desires.
Orbitron- Simple modulation can be boring and tedious. But imagine being able to seamlessly switch between four different modulation effects to make each band sound different. Or mix four effects together to create something unique. This approach can only be offered by Orbitron.
QuickAG is the perfect acoustic guitar sound. Getting acoustic strings to sound right while recording can be tricky, according to the developers of the new Quick AG plug-in. Selecting and placing microphones, adjusting EQ and compression, setting levels … Quick AG is a plug-in that provides you with a versatile set of tools for mixing acoustic instruments such as guitar, ukulele and mandolin.
QuickBass- Bass is usually considered the coolest of all instruments. Mostly bass players. Recorded with good DI, great bass often sounds perfect when played and requires only a little push here and there. That's why we came up with QuckBass. To give you fast EQ, fast compression, fast saturation and fat in no time. QuickBass is the ultimate bass polisher and finalizer.
Using multiple plugins to achieve the same goal just doesn't make sense. You may encounter unwanted interactions between plugins, and their extra functions (unnecessary to work) can drain your processor. So we decided to pack all the instruments you need to get the perfect bass sound in one box with as few controls as possible to find the sweet spot between speed and versatility.
RoyalCompressor"This has been done many times before, but this one pierces right through. Fantastic Emulation and Inspiration – A classic British device from the Beatles era, used on hundreds of records since the sixties, Royal Compressor delivers true vintage analog sound and feel. Nice saturation and sensitive compression is what every track really needs.
SubbassDoctor808 – Processing the lowest frequencies is not an easy task. And in some listening environments, this is nearly impossible. If you are mixing while traveling or in your room or your system is not 110% perfect, you should see your doctor. Namely to SubBass Doctor 808.
Transmutator- The sound fade effect can be useful, but simply mixing one material with another can be a little boring. Fortunately, there is now a Transmutator that takes transitions between tracks, parts of songs, or entire songs to a new level of creativity and creativity.
Verbum – Versatile Reverb can be very clean and vintage, but always gives the user a hardware feel. Vocals, acoustic instruments, or drums. All of these (and many more – depending on your creativity) can benefit from Verbum's warm advanced algorithm. Verbum is not a saturation plugin, but the analog saturation feeling is strong. These are not just graphics. In addition, the unique analog color gives the impression of reverberation. This is the responsibility of the Voxessor color
management – Designed as a versatile processor for speech applications, Voxessor shapes your voices, podcasts, and dialogue recordings with tools like automatic gain compensation, compression, dessing and more.