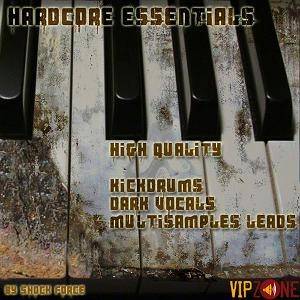 Hardcore/Gabber samples: monstrous one-shot vocals, distorted kicks, and no less devastating leads. Everything is in high quality.
Description from the developer
The ultimate Tool for your Hardcore / Gabber Productions…
This pack includes high quality WAV samples, recorded in 16 bit, 44100 Hz and high quality synths in format SF2 (Multisamples) and SXT (Reason).
Pack content:
128 DRUMS (Bounce Kicks, Dark Kicks, Deep Kicks, Extreme Kicks, Filtered Kicks, Noise Kicks, Standard Kicks)
122 DARK VOCALS – WORDS AND SENTENCES (Intro Vocals, Numbers, Sentences, Single Word Vocals, Two Words Vocals, Vocal Effects, Vocal with Effects)
10 HARDCORE SYNTH MULTISAMPLES (Format: SF2 Multisamples, SXT Reason)
Here you can find really all you need to produce professional Hardcore / Gabber Tracks…!
THIS PACK WAS PRODUCED BY MARCO MARTI "AKA SHOCK FORCE" AND IS LICENSED NON-EXCLUSIVE TO VIP ZONE SAMPLES