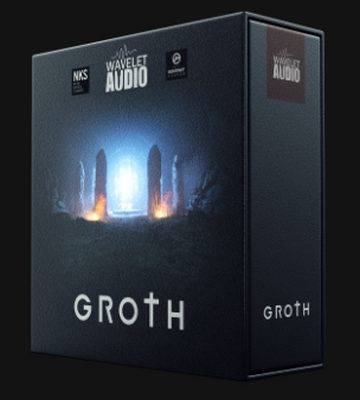 Kontakt FULL v6.2 and higher
MODERN KINEMATIC INSTRUMENTS INSPIRED BY THE DARK AGES AND MYTHOLOGY
The sound of GROWTH evokes the atmosphere of the mystical old northern gods, ancient cultural traditions, burial mounds and rocky forests frozen in frost. This set of instruments is based on a rich and varied folk music tradition rooted deep in our past.
GROTH provides everything you need to create modern cinematic music inspired by the dark ages and mythology, modern viking style and folk music, any kind of epic or dark post-horror music. This helps to add depth and create an expansive and unique ambiance to your productions. This NKS library is not limited to ancient pagan folk music – it sits at the crossroads of cinematic, modern folk and post-horror.
Carefully selected classical instruments are combined with passionately recorded folk and traditional instruments in one epic library. The sounds were recorded and performed in collaboration with professional musicians, sound engineers and sound engineers. This instrument set offers a wide range of instruments and alternative techniques, from fully sampled northern tagelharpa and brutal tambourine drum to cold Tibetan kangling and homemade war horns. GROTH also offers a myriad of organic sound designs for instant access. Designers help you get inspired by saving time with pre-built elements, structures, and techniques from seasoned composers. No need for third party tools or plugins – all tools are mixed, fully compatible and ready to use.
Curating, sourcing, booking and recording the multitude of instruments and musicians for this project was a worthy task. The characteristics of each deeply rooted instrument require a specific and unique approach. Over the past two and a half years, countless hours have been spent integrating all of these outstanding tools into our most daring and inspiring toolbox.
Tools
PLAYABLE INSTRUMENTS
– Tagelharpa
– Acoustic Guitar
– 2 Dombras
– Solo Cello
– Orchestral Cellos
– Orchestral Violins
LOOPS & PULSES
– Tagelharpa Loops
– Cello Loops
– Didgeridoo
– Marching Loops
– Breather Loops
– Clocking Loops
– Low Pulses
PERCUSSION
– Ensemble Percussion
– Single Percussion
– Single Sweetener Percussion
– Wood Percussion
VOICES
– Luiza Legato
– Throat Singing
– Bobby Legato
– Voice Sequences
– Female Rage Screaming
ONE-SHOTS
– Orchestral Effects
– Kanglings
– War Bends & Horns
– Signature Sounds
– Pings
– Hits & Impacts
– Air & Human Whooshes
– Low Impacts & Booms
– Pre-Impact Whooshes
– Risers
– Short Hits & Impacts
– Sub Drops
OTHER
– Drones (Complex and Simple)
– 19 Organic Synths
– Construction Kits
– Foley Sounds